7 Things Wrong with Godzilla 2014
Everything wrong with the 2014 Godzilla

Spoilers, obviously
1. The Atomic Bombing of Godzilla
It is revealed the atomic testing of the 50s was not in fact weapons tests, but attempts to kill Godzilla. The governments of the world have known that kaiju exist, and have been actively trying to kill one for decades until just quitting for no given reason. This implies that powerful people knew these things existed, and there was nothing in place to deal with them. The Toho franchise frequently rolled out the G-Unit, a military style group to study and contain Godzilla and other kaiju. There is a huge amount of fertile storytelling from the atomic era, and reasons to explain why Godzilla is largely benign to American warships, going under carriers when he could destroy them, why the ships are able to cruise very short distances from the big guy when he's swimming. There is untold and potentially fascinating story here.
2. Killing Joe Brody
Bryan Cranston is a very good very strong actor, and his appearance in Godzilla was a very strong draw for me. I will admit I loved his performance in Breaking Bad. So we have this man who lost his wife in a nuclear accident, sealed to her death by his hands. He is obsessed, to the point that he has aliened his surviving children and family members and lives a life of focus that resembles a maniac, plastering his walls with print outs, covert agreements with questionable people around the world. He is fascinating. And then he is dead.
He dies early in the movie, and the rest of the action is carried on by his son, Ford Brody. Aaron Taylor-Johnson comes across as wooden, a GI Joe caricature.
3. The Quiet Doctor
Ken Watanabe, another fantastic actor, is handcuffed proverbially as the mousy Dr. Ishiro Serizawa. Having studied the MUTO kaiju for over a decade, knowing what he knows about it, he is remarkably useless, uttering dire consequences and displaying a posture and physical presence beneath him. Watanabe attempts to appear weak, slump shouldered and walking like his shoe laces are tied together.
As a long time fan of the Toho Godzilla, the only characters in the series of movies that were portrayed as meek were women, but that was more a product of the times. The scientists and doctors were a product of the Atomic Age, survivors of WWII, and fought to reclaim their national pride after losing the war. Watanabe looks like he should be a downtrodden fringe scientist, or a perpetual victim, not the head of a major project.
4. Monochroming
For the love of Cthulhu why is this a thing now? The entire movie is almost monochrome in it's grimdark saturation. This was done with Man of Steel, and is apparently becoming a thing. Why do we not like bright colors? One of the things that made Pacific Rim stand out as a kaiju movie was the fact that it was brightly colored. Everything is drab in Godzilla. The monsters, the cities, everything is the color of dustcloud drab.
5. Fat Godzilla
Tokusatsu is a form of live action special effects, and was one of the hallmarks of Godzilla and the kaiju in general, they were men in rubber suits stomping through miniature cities. This was done in contrast to stop-motion animation and other conventional western special effects. The new Godzilla is fat, a fat CGI mess that fails to wow, and fails to charm. There is no meaningful interaction between him and any other character, and is presented with the same gravitas as a well known and respected Hollywood actor phoning in a performance on a movie they don't care about, but just want to collect a check. Godzilla doesn't get angry, doesn't demonstrate resolve, he smashed through San Francisco with the grace a tired pissed off guy who has to take out the trash before he can go home and have a crappy beer.

6. MUTO was stupid
From it's name (Massive Unidentified Terrestrial Organism) to it's appearance, the enemy kaiju were just a mess. It's a parasite, Dr. Looks at his Shoes says, and there is a brief scene of gigantic bones, but parasites are typically much smaller than their hosts, even in their fully mature stage. This is like having a tape worm that eventually emerges from your dessicated husk 5 feet tall and only about 30% smaller than you. The MUTOs suffered from the same drabwashing as the rest of the film, and their ability to 'stomp' out EMPs was to me, painfully derivative of Leatherback's EMP from Pacific Rim. One of the other hallmarks of Godzilla was the rogue's gallery of monsters Godzilla fought, and the MUTOs are simply just not worthy to be put in the pantheon with Rodan, Mothra, Baragon, Ghidorah, and the rest.

7. Inconsistent

I couldn't tell you what sort of movie Godzilla wanted to be. It wasn't quite an action movie, it never really went over the top. It wasn't a thriller or paranoia type movie, as nothing really seemed surprising and all of the scenes that were supposed to be dramatic telegraphed ahead that they were coming. Watching the movie I wasn't excited, I wasn't nervous, I didn't experience any emotional reaction to it, which made me really sad, because I wanted this movie to be awesome the same way that I wanted the last Godzilla to be awesome.

?
Scrasamax's Awards and Badges
Not Registered Yet? No problem.
Do you want Strolenati super powers? Registering. That's how you get super powers! These are just a couple powers you receive with more to come as you participate.
Upvote and give XP to encourage useful comments.
Work on submissions in private or flag them for assistance.
Earn XP and gain levels that give you more site abilities (super powers).
You should register. All your friends are doing it!
?

Responses (9)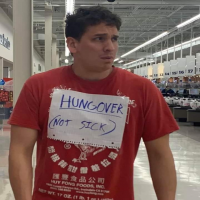 1. I have to say the opening scenes of WWII era Bikini atoll bombing was pretty cool actually and drew me right into the mythos. But I see your logic.
2. Yes. OMG yes! The son was a wooden tool.
3. Yep. His job was to gravely whisper clichés.
4. So agree!!!
5. He did seem a bit fat and bear-ish, which was weird.
6. Agreed. Stupid adversary. Though...there have been 40-50 foot tapeworms found inside whales, but yeah.
7. YES.

Finally watched this movie and I will start by saying that I will not try and fat shame this lizard. But I ask where was the shame in this movie. What this movie did though was drop theme of many movie in which monsters represent a punishment of man's sins or crimes.
To your comments:
1) Would you rather have a movie were Godzilla came out of nowwhere? Having Monarch around allowed from some condensed story telling and in specualtive fiction movies part of the appeal is to create a reality in which there are many stones to unturn. Having Monarch allows the story tellers to unpack material quickly and to say that it is just the tip of the iceberg. Perhaps your complaint doesn't lie in that Monarch wasn't developed enough but rather the first half of the movie really didn't connect to the second half of the movie.
(Nothing about how close the ships were to Godzilla made sense.)
2) This brings up the death of Bryan Cranston. Agreed his death was a weak link in the story. But not because we weren't going to get any more of his hokey disaster movie over acting but because the movie never bookended to his death. (at least I think it didn't...also did I use a double negative there?). There was never any evidence in the second half of the movie that son had reconnected to his father or gained some emotional closure. The same was true with his kid and his wife. There wasn't a scene in which everything came full circle. I know sometimes when movie try to hit these narrative beats and misstep it is so dissaterous that you wish they hadn't even tried. Maybe there was a scene and they cut it. But Bryan Cranston's death meant nothing in the film and his character's echo location insight was a just sign post in the story. Anybody could have put it up. Agreed his death was handled badly. That his son was wooden I didn't mind. I thought it kind of worked in the movie actually, it would have been exhausting if every time the shit inexplicably caught up to him we had another emotional peak. In fact compared to how cheesey and over wrought the performances in the first part of the movie were I found him a relief.
3) The important part with Watanabe , was he HAD to do TWO things. You needed the first guy to say 'Godzilla' to be Japanese. WE NEEDED IT. Second you needed somebody to look at a screen or out a window and slowly take off his glasses as he wrestles with the new reality of the situation. WE NEEDED IT. As for a visceral scientist...well none of the characters in the movie were really guys driving with their dicks. I liked that, bring back the '2001', 'close encounters of the third kind' scientists. But as Godzilla's only cheerleader in the film you had to have him be quiet. If he was loud and hubris filled we would have wanted to fail or at least thought he was nuts. But you are right one could have given him more personality. Give him a couple 1 minute personal scenes like they did with the three principles in the Rock or tell him to act like Robert Downey Jr.
4) You're right...if only Joel Schumacher had been available or maybe Baz Luhrmann.
5) http://www.independent.co.uk/life-style/health-and-families/health-news/women-reclaim-the-word-fat-in-empowering-me-body-positive-photo-series-10438546.html
6) I didn't mind the giant bats. The fact that they called them parasites really had no bearing on the film, so yeah it goes with the movies general haphazard storytelling of throwing facts up and then forgetting about them. But the Muto was way better than Mothra and Mothra's larva. Somebody had to say it. (there were parasites caused they laid their eggs in megafauna)
7) It was disaster movie. But not a very good one.
Why can't we discuss Strolen Submission with this type of depth?
---

Because submissions aren't feature length multi-million dollar endeavors.
---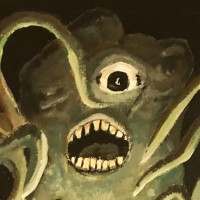 Speak for yourself!
Actually, mine aren't either... :P
---

That is a little snobby! Scras don't want no scrubs. Well, I don't need no fancy cars or diamond rings, just bring it on up to me.
Slightly more seriously (Internet serious) I reject your assertion that intellectual investment in art should be based around the financial investment in that art, Perhaps the intention or ambition of that art but those aren't tied to the money.
Nor am I suggesting that we have these types of pedantic fan boy rants, that while fun to write and read, are not necessary as a means of critiquing content here. They are fine for movies, but perhaps Scras could direct this type of energy be inwardly-towards site content.
---

Let me try expressing the point I was trying to make: a feature length movie is the work of many highly paid, and not so highly paid people, from the writers, to the special effects people, to the actors and the ultimately the director, producing said feature length film compared to one person sitting at a keyboard.
On the occasion that I have written one of these reviews, it is because I already have an existing relationship with the material being presented. In the case of Godzilla, I watched the old Toho movies as a child. Despite being at the Citadel for more than a decade, there is nothing here that can compare to franchises that are older than most of us, and are a part of pop culture.
And considering your comment, I haven't and won't write any more of these.
---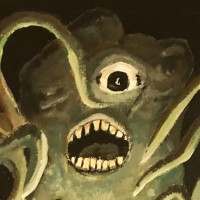 'Nor am I suggesting that we have these types of pedantic fan boy rants, that while fun to write and read, are not necessary for most content here.'
I.e This sub is a pedantic fan boy rant.
Is this really the message you wish to convey?
---

Whoa, let us not get all butt hurt* here Getting up set about this is beneath all of us. There is nothing wrong with pedantic fan boy rants about the minutia of geek culture as long we keep a sense of levity to it. I enjoyed scras's get off my lawn rant here and I replied with my own absurd rant ( just with more typos). I said it was fun to write and read...don't confuse the message. I want Scras to write more such movie critiques. I will agree with them or disagree with them as I see fit, but I promise I will enjoy them. Plus dissecting other mediums and story telling helps us refine our own craft (as it is). But it is obnoxious when somebody like Scras gets upet when somebody disgrees with thier opinion.
Scras is also right to point out these movie take massive resources to produce and as a result we should be harsh of them because they should be worth it. As members of the community that pays for these movies we have a duty to tell the world when they suck. (that is right, by refusing to watch J.J. Abrams material I am saving humanity) I get it. Scras wants a better Godzilla movie. Scras cares about Godzilla. It is part of his identity. But so is the citadel.
He also right, we can't respond to citadel content the same way we respond to movie. But we can care about it as much if not more and I think Scras would rather comment on movies than help members of the citadel tighten thier work.
If I had to choose between a world without Godzilla or a world without the Citadel I would take the world without Godzilla.
*butt hurt is a Scras term, he uses to describe when people are taken aback by his ruthless flogging of their preferred media or by the amount of knowledge about 'stuff' he can use to belittle them

:Respect:
" The PCs are invited to play in lumberjack games. They must see how quickly they can cut down a tree, how quickly they can use a great saw to cut a wheel from an already dropped tree, and must stay on top of a floating log while a lumberjack tries to roll the log to make them fall in the water. The winner gets beer and pancakes"
" 'The world has an immovable dark red sun in the centre of the sky that produces very little light. The heat is totally unbearable and the aroma of delicious cooking meat is in the air. To look around it appears as though you are surrounded by giant black mountains with no vegetation anywhere. The ground is soft and an oily liquid flows into your footprints. Travelling reveals nothing else.' Any character without some resistance to fire or heat is slowly being cooked. The ground if you haven't guessed it is the cooked meat. I've wanted this world to be part of a dimensional hopping 'chase'. I thought maybe to populate this world with giant carnivorous beetles or perhaps this could be a 'Nirvana' for deceased or living (but dimension travelling) fire dragons. Perhaps I've just been grilling a little too much meat or perhaps there are some great ideas out there on how to spruce up the place. Any suggestions?"
" With a huge number of sacrificial victims, another realm long ago secretly bound a Prince of the land spirits, Iorstonn by name, thus ensuring the fertility, and improving the magical defences, of their realm. But binding that Prince to one spot has disrupted the weather and magical patterns (ley lines?) over half the continent. Things have become bad enough that a coalition has been formed to rectify the situation, once divinations have established the cause. Your party is one of the teams assembled to do the rectification: find the binding object and steal it ('so that we can destroy it here in our realm, of course'...*) or destroy it over there. Presumably the Prince will be grateful to his rescuers and angry at the binders, but with a greater spirit like Iorstonn one can never be sure: such beings are 'tricksy'. * Of course, the rulers of our realm might want to control Iorstonn for their own ends..."