Mirror Golem
The Mihradhz shrieked, with a sound like fingernails on slate, as it was dragged headlong into our world by a greedy and uncaring spellcaster whose only desire was to defeat his rivals.
The Mirror Golem
Description
A massive behemoth of jagged reflective surfaces glides through the battlefield with an eerie grace searching for its objective target: The casters. It briefly stops at each individual and stares into their soul with its smooth mirrored face before sliding to the next person and searching for the magic within.
A Mirror Golem is a special construct designed to seek out and neutralize enemy spellcasters. A being of magic itself, hailing from the World of Mirrors, these Golems are really Mihradhz forced to take a warrior form in the World of Men. They are slaves; used by powerful wizards to eliminate rivals or during war-times as witch-hunters.
Creation
The first step in creating a Mirror Golem is to find or create a mirror. Any solid mirror can be used, but magical reflective surfaces may grant extra abilities to the golem. Once you have your mirror you must lure a Mirrorfolk to your mirror. Mirrorfolk can be horrifying and harmful or beautiful and benevolent depending on how they are summoned, it is rumored that they are a type of fey-creature themselves.
In any case, either summoning a Mirrorfolk via a Bloody Mary Chant or with sweet words and a spoonful of honey, you then need rip the being's body into the World of Men through the mirror. While using a Mirrorwalk, or similar spell effect, to reach into the mirror and grab the creature, you must use your other hand to create the somatic component for the Bond of Subserviance. A loose grip or a imperfect gesture could spell your doom, but the reward is great.
Once you have done this ritual, which usually takes roughly 10 minutes, you will have a fully permanant Mirror Golem to obey every command you make.
Strengths and Weaknesses
A Mirror Golem can sense magic, and is a magical being itself.This ability takes a moment to activate and the Golem, when told to attack casters, will always attempt to detect the presence of magic before attacking.
It has razor sharp mirror shards it can use as a bladed weapon. These are magical weapons. It can also launch them as projectiles.
The trademark ability of the Mirror Golem lies in its reflective surface. Whenever a magical spell targets the golem, the spell has a 95% chance to strike the caster instead. Hard blunt weapons, such as a metal mace or stone hammer, reduce the chance to reflect by 5% per succesful hit.
The Mirror Golem also has an innate ability to shift its form. With a sound like grinding glass, it can quickly and drastically alter its shape to fit iinto odd positions.
?
Pieh's Awards and Badges
Not Registered Yet? No problem.
Do you want Strolenati super powers? Registering. That's how you get super powers! These are just a couple powers you receive with more to come as you participate.
Upvote and give XP to encourage useful comments.
Work on submissions in private or flag them for assistance.
Earn XP and gain levels that give you more site abilities (super powers).
You should register. All your friends are doing it!
?

Responses (9)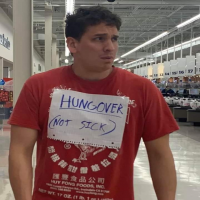 Gaze-attack mosters of the world beware!
Love it. I think a few more details on these fascinating creatures are in order, but you mention a follow-up on Miradhz, so looking forward to that.
Makes me want to revisit all my mirror-related ideas! Kudos.

What happens if the spell to create it goes wrong?
---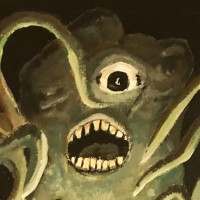 Interesting concept, nicely lifted to fit into many games. Another potential special attack might be that the Mirror Golem can steal spells from targeted magicians or absorb spells cast directly at it, either to be recovered by its master or to be cast again later. They might also power additional abilities (dazzling light attack, bending light for invisibility, casting illusions within its surface that can be used as suggestions or insanity attacks, phantasmal killers, what have you, or else such spells allow the creature to heal very fast.

This is a pretty neat beastie. I would love to use a being like this, if only for visual impact alone. Would it be possible to reduce this glass golem to smithereens by hurling large boulders at it? If so,what happens to the spirit animating it?

That's interesting, it's a sort of creature from another dimension, trapped in a constuct body. I like it, it's well written and a keen concept

I definitely like this one. It's especially potent after reading the post on the Mihradhz; makes me feel really bad for the golem.

Sweet lifeform and very evocatice visuals.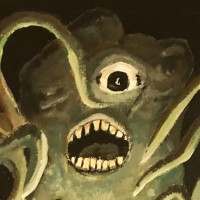 A good one. Suitably alien in nature.
" A secret MLM (pyramid) company that offers eternal life, but in fact it transfers the life forces of its members to those position 'above'. If you get high enough, (meaning you get enough new members) you start to enjoy the benefits. Maybe a willing sacrifice is much more effective for the transfer. But no one says, that a suddenly unwilling member, threatening to tell the authorities, may not loose it involuntarily... thus start people to vanish, and aged corpses are deposited somewhere safe."
" The villages around the capital have a strange new disease cropping up. Spread by a fungus (much like ergot poisoning), it causes its victims to be very sensitive to sunlight. Hundreds of peasants are hiding from the sun, only coming out in the darkness to labor in the fields. Unfortunately, rumor makes their behavior sound more sinister and secretive than it really is."
" A basin type hole in the middle of the plains. Once every so many years the rains come very hard and flood this place. Maybe that is where the tribes congregate for their tribal meetings."