Outsiders Inn
Maybe you should go find Outsiders, your kind isn't welcome around here...
Local taunt.
From the outside, Outsiders looks like pretty much any other inn or tavern on the less traveled side of the marketplace. It has a brick foundation, and the upper floor is clad in plaster and slatboard. A plain tile roof keeps the occupants inside dry while they drown their sorrows or their lusts. The windows are shuttered, and the sign over the door shows a man leading a horse.
History
Outsiders at one point was just another inn on an avenue of taverns, brothels, and other inns. During that time nothing of great importance particularly happened other than the occassional brawl, or lovers tryst gone sour. It wasn't until 20 years ago when the bar was purchased by Davor Evincan, an Ankaran merchant and expatriate.
Davor found few places that had anything like the food he ate at home, or the dark beer he was accustomed to drinking. On top of that, he found many of the local taverns and alehouses to be less than friendly to who they called outsiders. Davor found himself constantly in brawls since so many of the Ozian youths wanted to test the supposed martial nature of the Ankaran people. Exasperated he found an Inn for sale. Within a year, he had Outsider's Inn operating.
The kitchen makes Ankaran cuisine, which unlike the spice and stir fry of Falhathian food, favors seasonings of nutmeg, marjoram, and saffron over steamed rice. Poultry is ever present in the meals, boiled in spices and dark beer, or fried on a hot pan with butter and sliced vegetables. Evincan started a joint effort with another Ankaran, a brewer by trade. A basement was dug, and barrels made for the brewing of Ankaran type black beers, contrary to the light and pale ales favored by the Falhathians.
Now some assume that Outsider's is an Ankaran establishment, and while for the most part it is, it is more of a refuge for travelers and merchants to rest. Within Outsider's plastered walls, everyone is equal, no one is on their home turf, they are all strangers and outsiders. Few places will have as diverse a clientele as Outsiders as half-orc furriers and trackers are just as likely to be found as the exasperated half-elfin herbalist tired of being hit on by short brown Falhathians.
Outsider's Inn Today
The Inn does good business, both in terms of selling its unique black Ankaran beer, and in terms of filling the rooms on a nightly basis. Rates are a bit higher than most taverns and inns in the area, but few of its patrons are nursing their last silver piece. Sometimes brawls break out, but this is generally only when a band of locals decide to go bar-diving and attempt to invade Outsiders. The fights can be legendary, only broken up when the guard arrives with clubs and hook-sticks.
As with most Inns, Outsider's has its share of working girls, most of whom are foreigners, or the half-blooded bastards of foreigners. The racial variety presented on the staircase has led to many a decision being reduced to a quick game of eenie-meenie-minie-mo to pick a lady to 'spend the evening' with.
The bar dominates a quarter of the ground floor, the kitchens located behind it. A seated area has tables for those who are taking meals, making deals, or listening to whatever entertainment there is for the time of day or night. A central area is simple open space often used for dances, and sports not supported by local policies. Many an Ankaran style cock fight has been held after hours on the dance floor.
Plot Hooks
Into the Mix - The PCs are outsiders, and are faced with the constant barrage of strange meals, strange customs, and sometimes not so friendly locals. Outsider's offers a place of refuge and maybe even a taste of home. Replace Ankara with the PCs original homeland and they have a safe place to go to, or keep it as Ankaran, and the PCs find an oasis that has a hint of home to it, and a sense of camaraderie to be found with the other foreigners.
Slumming! - The PCs are locals, and their current antagonist is a foreigner, and he's been shacked up at Outsiders, and to get him the PCs are going to have to go slumming with the foreigners and tourists. Can they start a brawl and take him down in the process, or do they set something up with the guard...to look the other way for a bit?
Closing Shop - The owner of Outsiders has a Dingus...not an all-powerful dingus, but a dingus none the less. Do the PCs try to haggle for it, buy it, or do they break and enter to steal it from the Inn? How do you break into a place that really doesn't close?
Not Registered Yet? No problem.
Do you want Strolenati super powers? Registering. That's how you get super powers! These are just a couple powers you receive with more to come as you participate.
Upvote and give XP to encourage useful comments.
Work on submissions in private or flag them for assistance.
Earn XP and gain levels that give you more site abilities (super powers).
You should register. All your friends are doing it!
?

Responses (10)-10

5/5 for this delightful place.

There have to be places like this. Good work.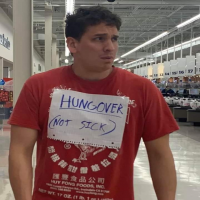 Lively joint! I particularly enjoyed the detailed minutae surrounding the different cuisines and cooking methods

Nicely done and executed. Nice dramatic points. The details are prevolent... and a little work needs to be done to adapt it... as you have to find a local equivalent in your world. Still a great idea. Paws Up!

It is unique enough to label a great write up. I like it. Hell the name does it for me in and of itself.

Splendid piece filled with all those juicy minutae details we need as GMs when breathing life into locations.

Good location sub with high potential in terms of utility.
*Commented on for the Commenting Challenge
" A rather large armed group slowly walks the road. Unless you get to see what they transport, you could think it is a caravan with expensive goods, or the soldiers escort someone important. But this is a prisoner transport, on the way to mines, criminals on their way for punishment. The soldiers may be willing to talk, the captain will have a few questions on you and the road, but they will keep distance, and part soon."
" Small identical wooden or metal discs with a strange pattern engraved upon them (do not appear to be coinage). The discs can be found all over the continent; a farmer typically overturns several dozen when ploughing a field. Though they are unnaturally hard to break, they have no known use and are widely used as good-luck charms: almost all households would have them on the doors and on mantle pieces; many people carry one or more on them, bound on to a belt, necklace or sewn on to their clothes."
" A known immortal traveling with the PCs kills an attacker, and is arrested and charged with murder, since immortals cannot kill in self defense, being immortal."