The Glass Works
Since there is only one Glass Works in the city, there is really no need for a name. This seems unimportant to the adventurers, yet it has an impact upon the city.
Since there is only one Glass Works in the city, there is really no need for a name. Here the Guild Master, the few masters, dozen journeymen, and thirty or so apprentices, produce glass sheets and mirrors of all sizes. The heat inside is oppressive, as most of the young apprentices and a few street folk are stoking the fires, manning the bellows, and carting fuel and glass pieces. Besides windows and mirrors (which actually take a good deal of skill to make), the various journeymen make odd money by blowing and spinning glass goblets and vases.
The Guild Master, a thin older man, has taken to designing 'Glass Murals' for various religions temples, which act as a window and great works of art. It is his 'devotion' to the God of Glass that compells him to beautify all temples to the divine.
Not Registered Yet? No problem.
Do you want Strolenati super powers? Registering. That's how you get super powers! These are just a couple powers you receive with more to come as you participate.
Upvote and give XP to encourage useful comments.
Work on submissions in private or flag them for assistance.
Earn XP and gain levels that give you more site abilities (super powers).
You should register. All your friends are doing it!
?

Responses (4)-4

Isn't this just a glass works?

I think it is an explanation for why the city would have pretty windows in all the churches. By installing this in a city, you would add descriptions of the glass work in all the temples and important places.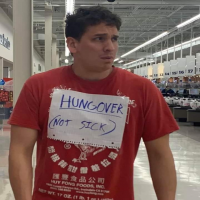 well, I sure wish this had some moe detail, but its still somehow enjoyable.
Shadow Eagle should visit this place.
" Now, this ol' ramblin fellow tends to walk his talk a bit too far down the train sometimes.. So I'll be brief in my recantin' of how it was my Tavern 'came to bein'' on the multiverse as a weave of it's own spell.. And how I'm even alive to tell the story! You see it's simple really, trust me.. that's my specialty, keepin it elementary. And you can trust this old Bard. Anyway, this one night these wizards get a ramblin' on about the temporal exististance of space and time and how it could be manifested in a weave of super dimensional space. whereupon the folded space would give rise to an infinite number of entrances and exits to one or many spaces. Now, seein' how my talkin' sometimes get's locked into the way us folks used to talk back in the ol' west. These wizards didn't know I was a master of the word. and I had heard everything they said. They were also a bit over the wagon, while I was steerin' the show. So that's how it came to pass, I struck a bargain with the wizards. They come to me in the morning and conjure up their idea into reality and I'd pledge them my life, my existance.. in essence my soul. but in a much nicer sense of the word. So they came by in the morning a half remembering our talks the prior evenin'. And I recanted their words verbatum, and that's how it came to be. The spell was complete that afternoon. My tavern would be the super dimensional cube that would exist in this weave of space and time, folks could come and go as they please, knowin in mind some of the rules and limitations set forth. A few of 'em as follows. No feller can be causin a ruckus inside any of my fine establishments, as always rule number one god damnit. n' second the portal works kinda tricky. When ya outside ya cast the spell and lend your will to luck a bit and regardless the doors to the bar will appear, the windows a luminescent amber.. you can hear the chattee but ya can't see in. And the catch is the door might be locked, in which case you chalk it up to lady luck and go walk off and try again in an hour. Now most times the door pops right open and from the outside you always come in the front door, immediately greeted by myself or one of our many fine patrons of Hooper McFin's Ale & Steakhouse. Now when ya cast the spell from inside the Tavern, another catch comes up. The back door is mainly a secret for the non-initiated staff and the regulars but for sake of the prose let's assume we all know there's a secret door in the back with a portal there. Now when you go on through this one, you got two scenario's you oughta be aware of. One is ya pop outside relative to the same spot you came out. The other is, you walk back on into this one or another of our many Hooper McFin's Ale & Steakhouse. so it's a clever quantum railroad I got my tavern and my people's caught on. But, Hey the show's sure as always goin. ohhh' rutin tootin skidoodle - ** And that's it.. that's the only notes I found on the spell, apparently out there somewhere is a Tavern caught on the mighty ebb and flow of the multiverse. Well. at least I can put to rest my torment as to the condition now referred to as 'Hooper McFin's Teleportation Paranoia'. Dr. Clarke T. Mulligan - Professional researcher of Time & Space. Hooper McFin's Ale & Steakhouse"
" Go Beyonde Wiz 1 For one full round, a gate to another dimension is opened. That Dimension is called Beyonde. It is a place of eldritch horrors but if you are careful, movement there for every 10 feet there you cover 1 mile here. It is very dangerous and creatures will attack). near instantaneously upon your arrival. in practice, you can roughly cover about 300 miles(after this point you will be subjected to overwhelming attack.Brave(Foolish?) peeps attempt to send armies through, that is very iffy. you can only get to approx. D^ miles of where you want to come out(requiring another casting of the spell. Basically you have teleportation available to L 1 Wizard's , this would shake kingdoms to the core, if an enemy army could appear at any moment,D6 miles from a target. Warfare becomes very fluid and much smaller forces are scattered about the countryside."
" Somewhere along the line, someone very powerful lost their marbles. Literally. Possessing a marble allows incredible clarity of thought about a particular related subject."