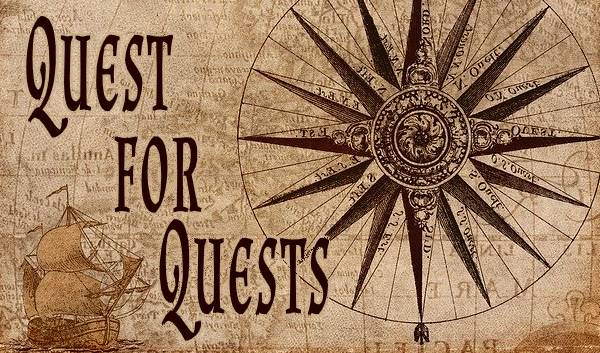 | | |
| --- | --- |
| Required Category | none |
| Required Tag | none |
| Status | Legacy |
| XP Bonus - Active | 75xp |
| XP Bonus - Legacy | 0xp |
| XP Bonus - First | 75xp |
| XP Bonus - Second | 75xp |
Quest for Quests
Our time of trials is not yet ended but there is still much to do for all. The Citadel has gone through many quests over the years, some more successful than others. Over time, one thing has remained true: nobody has yet to complete all the Quests. It may be a feat that is never accomplished. But, for the next 2 months, that will be our goal.
Let this Quest for Quests drive you to enter a Legacy Quest that has peaked your interest. At the end of the time, we will a random draw for more cash prizes. The more Legacy Quests you join, the more chance you have to win. Exact award amounts to be determined but will be no less than $150 to be distributed. You will be rewarded through comments, XP and, perhaps, even cash.
All Legacy Quests are currently worth 100xp each.
---
Official Submissions 4
Name
Title
Type
XP
valadaar
Mystical Pigments
by: valadaar


Magic pigments

Items
Materials
Campaign Defining
0
valadaar
Terragotcha Golem
by: valadaar


A golem that packs a surprise!

Lifeforms
Constructed
Any
220
Xamusel
Angel Eye Ring
by: Xamusel


A ring of immense magical power, said to be crafted with the help of an Angel donating one of its eyes in crystalline form. Be careful, though... those with a great evil in their hearts cannot wear the ring.

The setting of this creation is the property of LilyNadesico. All rights reserved for her to look over.

Items
Jewelry
Magical
140
Moonlake
Shadow Bearer
by: Moonlake


A sword with an invisible blade 

Items
Melee Weapons
Combat
140