Two Flask Halos
Discovered by accident by a snacking alchemist, Two Flask Halo has become known as an effective and reliable source of combustion sought after by many adventurers.
Clamis Hardersturd was a rather specialized alchemist, and his specialty had already lent him a steady supply of income to allow him the leisure of studying his craft from the comfort of his estate in the city, rather than trek through mosquito infested swamp or dark woods filled with wolves. Clamis specialized in the separation of fluids, he was essentially a high end distiller, and with several successful whiskeys and spirits in production, he was able to finance the construction of an urban distillery with adjoining workshop and quarters. Largely, his estate held living spaces for his staff and workers while they refined and developed new drink for consumption, but Clamis had his own workshop set up and brewed up his own concoctions inside that had nothing to do with drunken farmers.
It was one day when Clamis was snacking while he worked that he discovered the components to Two Flask Halo, and unlike most alchemical accidents, Clamis made it out of this one alive. He was enjoying a "thank you" present from a large collective of southern teamsters that served as an arm of his distribution network, some local seeds with a nutty, oily flavor, when his finger touched the glass rod he had been using to stir a distillation of urine. Both the rod and his finger caught fire! As it was only a fingerprint sized fire, it was easily put out with barely a second degree burn, but it was the foundation for what became to be known as Two Flask Halo.
The reaction process was fascinating to Clamis. A drop of the oil on a rod would initially catch fire when the oil and urine distillation mixed, but if submerged, the distilled urine would actually extinguish the flame. The same was true in reverse, albeit the seed oil did support a larger flame, but that was mostly due to it being oil rather than the reaction itself.
Clamis ordered a shipment of the fruit and fruit trees to cultivate his own groves locally and experimented with different urine distillations to perfect the composition of Two Flask Halo. The urine, fortunately, did not need to possess any special qualities, as it was the distillation process that left a high phosphorous fluid separated from the rest of the liquid. The fruit from the trees was so sour it was almost useless, until it was dipped in salt to make a salty sour treat that was also a popular treat at many bars. Once the seeds were stripped of fruit, they merely needed to be pressed like any other nut to extract the oils, and they too were ready for use. The only other component Clamis added was a mixture of ordinary lamp oil and a bit of chalky mineral, which formed a flammable, honey-like syrup that did not dilute the urine distillation or seed oil, but gave the initial combustion fuel to continue burning longer than it could burn on its own.
Properties
Two Flask Halo is bottled in two separate flasks, one with a Yellow wax seal for the seed oil, and a Red wax seal for the urine distillation. Neither flask on its own is any more dangerous than ordinary lamp oil, in fact, it is safer as each has parts of another ingredient mixed with it, so it's like a partially full flask of oil. The flasks are shipped in separate crates, each lined with wax cloth liners, so even if there is an accident, it has to be violent enough to break the crates, the flasks inside their padded shippers and rupture the wax cloth linings before they can even mix to form any reaction. For adventurers, the two flasks can be carried separately, so no one individual can burst into flames, regardless of breakage. When both flasks hit the same target, be it from throwing or pouring it on them in a trap, they form a thin layer of phosphorus, which ignites in the air, and lights the oil soaked target.
Not Registered Yet? No problem.
Do you want Strolenati super powers? Registering. That's how you get super powers! These are just a couple powers you receive with more to come as you participate.
Upvote and give XP to encourage useful comments.
Work on submissions in private or flag them for assistance.
Earn XP and gain levels that give you more site abilities (super powers).
You should register. All your friends are doing it!
?

Responses (6)

Useful in any game.

Love it!
Would be tempted to remove the requirement of distilled urine and just have plain old urine as the catalyst.
Could make for interesting scenarios.

Alchemy, fire, accidents, sour fruit, and the words Distilled Urine. If that isnt a win I dont know what it.
---

The sour fruit are analogs to Almond fruit, as I based the seeds off of almonds, which are technically peach seeds, not nuts, and high in phosphorus. Phosphorus was discovered in 1669 by a chemist working with urine, so I figured make a special mix with binary components, loosely based off of real stuff, and have fun burning stuff!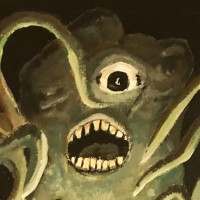 Have fun burning stuff! Awesome.
I like it!

Nice and without magic.
" Here at Dragonsfoot http://www.dragonsfoot.org/forums/viewtopic.php?f=42&t=65381 The post discuses the use of the classic arcade game " Dragon's Lair" as a playable dungeon but it approaches it like a normal D&D game. You cannot represent DL with " Ok Bob, it's your turn what are you doing?" So I've got a germ of an idea. The castle itself is a dream construct of the way-too-powerful-to fight Dragon. From a distance the castle is changing, growing towers, walls falling , getting bigger and smaller in rapid succession. The castle "eats" interesting things that the players will need to extract. It is also Multidimensional and planer and moves around. The way I am planning on running it is that individual rounds are broken into 3 parts and only one player gets an action to interact with the "trap". a second player will be able to aid the "phasing" player in what ever action he takes. casting spells will be broken up over the 3 partial rounds(depending on L of spell).The phasing player will in essence be the party leader for the 3 partial rounds. The phasing player "job " will be rotated in some fashion(havent got this worked out yet). This is all run w/ the idea that you are trying to recreate the frantic pace of DL The growing and shrinking nature of the castle forces constant movement on the players A brief description of the situation will be provided with the idea of "looking around" will be an action that takes up a whole "partial" round. A few normal combats to be sprinkled in. Since a lot of work will go into an encounter that should only take IRL 2 maybe 3 min., the rooms and traps are reusable (justified by the "dream logic") This will obviously not work for a large group of players. Prob want to keep it to 3 or 4. This will require MASSIVE prep time for what will prob amount to a 1 hour crawl at best (depending on how many standard fights you work in) That's why REUSABILITY is key. To make the prep worth it , you can rerun it w/ the "dream logic" Not sure if I'm going to pull the trigger on this. But I really like the idea.Not promising a part two if I don't."
" These rare, fist-sized spiders do not make webs, but rather excrete secretions which harden upon contact with air. These 'droppings' resemble barley-sized spider eggs, or even lustrous pearls, once the slime coating them, dries up. In fact, dried Pearl Spider 'drops' are indistinguishable from the marine varieties produced by mollusks, and hence of identical value on the open market! Several centuries ago, they were studied by naturalists, and several observations were made. Firstly, was that these spiders 'lay' these pearls for no apparent or discernible 'natural' reason, and secondly, the naturalists had discovered that the more these spiders ate or were fed--and they were true omnivores--the larger the spider pearls came out. A cottage industry began. Enterprising merchants hunted and collected these creatures across the lands, erecting spider-farms for the manufacture of Spider Pearls. It wasn't long before someone got the idea to force-feed the spiders, ala foie gras geese, and soon, the fattened spiders began pooping out pearls of great size! (relatively speaking). The regular pearl market came to disarray, and prices and value fluctuated wildly. [b]Plothook[/b] The Mermen Mercantile Alliance hires the party to eradicate all terrestrial Pearl Spider Farms!"
" Urbants-Creatures that move quickly around on their massive arms, and their 'legs' dangle about from their torso, at about elbow length. They can move fairly quickly, but not as fast as an obese human, and can 'jump' fairly high. Their 'legs' are very powerful, and can kill with one blow. The bad thing is, Urbants cannot block attacks at their heads, which have relatively no neck, from the length of their legs being so short."