Toralf Young-Sword
Dossier File on a young Nord child called Toralf Young-Sword. (Some of the things in this post are taken from Skyrim because I suck at naming stuff.)

Filename: Toralf Young-Sword
Morphology: Standard Human
Race: Nord
Sex: Male
Current Age: 6
Occupation: Adventurer
Current Residence: Yngol Barrow
Faction/s: None

Background: Toralf's family was murdered by bandits while traveling down a road heading towards Whiterun. He was the only survivor. His only possessions are the clothes on his body and his father's daedric steel longsword.

Currently he has no fixed living quarters and wonders from place to place looking for resources to survive on. His body bares many scars from combat. He can be found moving from place to place fighting and killing bandits for their supplies.

Despite his young age, he is very skilled with his father's sword. It is confirmed by multiple eyewitness reports that he has slain at least 137 bandits but there might be more that are not known about. Interviews with the local brigands that hangout in the taverns verify these reports.

He is known to various bandit groups as "The Child Warrior" and the stories describe him as "A young Nord boy who carries a fine sword with him at all times. Who, despite his young appearance fights like a battle-hardened war hero."

Many adventurers have tried to assist him but he insists that he can handle himself. He is not known to have received any training in the art of combat let alone swordsmanship. He knows some pretty good healing spells as well.

It is suspected that he taught himself these skills though pure experience. If this is true then he could be a force to be reckoned with.

When he sleeps he his father's sword clutched tightly in his hands as if it is something that is keeping him alive.

It is currently unknown if he is wondering aimlessly across the land or if he has some kind of mission or goal to complete.

Current Status: He has recently been sighted staying in the Nordic Ruin Yngol Barrow. This is a popular location for bandits due to the stories of treasure hidden in there so it is likely that he has no need to move from that location. This is further supported by the fact that everyone who has entered doesn't come out again.

There is still no apparent reason for his roaming the lands. So far no one has bothered interacting with him.
UPDATE: Some new information has been obtained.

Archived reports from Imperial Scouts have recorded various times in which someone resembling Toralf Young-Sword has been seen observing combat between people. These fights involve a variety of weapons besides swords. No attempts were made by the reporting scouts to interact with him.

This might indicate how he got some of his skills. Is is unusual why he is choosing to only fight with a sword though. It might be the fact that it is the weapon he started out with and simply got used to it.

Since he is known to settle inside Nordic Ruins, it is now suspected that he has been reading spell tomes that have been left inside them. An adventurer at The Bannered Mare was heard saying that he has sometimes noticed a young boy follow him into Nordic Ruins and appear to be watching how he fights off monsters inside. This appears to confirm this speculation.

When questioned further it was revealed that the Draugr would not act hostile towards the boy and only attack adults. The adventurer claims that they would simply ignore the boy even though he is clearly in their sight. Why they act this way towards him remains a mystery. Perhaps they figure he is not a threat to them or their resting place.

There are also unconfirmed rumors that Toralf has been seen sparring with Draugr. But there is currently no reason to believe that these rumors are true. Until more credible proof is provided, these claims are assumed to be false.
End of Line.
Not Registered Yet? No problem.
Do you want Strolenati super powers? Registering. That's how you get super powers! These are just a couple powers you receive with more to come as you participate.
Upvote and give XP to encourage useful comments.
Work on submissions in private or flag them for assistance.
Earn XP and gain levels that give you more site abilities (super powers).
You should register. All your friends are doing it!
?

Responses (5)-5

I have a few questions, most of which revolve around how a 1st grader has thr strength, dexterity, and skill to use a longsword to such devastating ends, and possibly healing magic.
---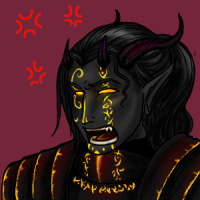 Some new information has been added.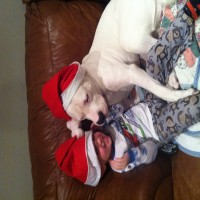 I second Scras' questions/concern, but will add that a 6 yr old warrior is actually a pretty original concept. Kinda cool!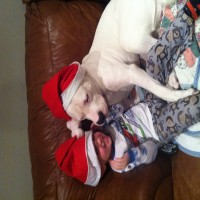 Or put another way, George RR Martin: I present Arya! The 11 yr old Uber-assassin! War1ock: hold my beer

Seems solid enough minor NPC. I'm not getting enough flavour of the character to make it stand out for me but there's enough meat on the bones in my opinion.
" THE GNOMES OF UDNALOR: Part I Upon entering the deep underrealm of Udnalor, one must first pass through the upper halls, which were the residences of the gnomes in days of past glories. Now they have abandoned the fading tapestries to the worms and moles, and an uncanny silence reigns, laid over the oaken tables like the thick layers of dust and humus. There may be creatures which now inhabit these areas: nests livid with giant maggots, rats and other vermin. The watchtowers and passageways which lead to the Overground are frequently trodden, however. After all it takes a great many small humanoids to hoist a single giant rabbit corpse back through the fathoms of earth. The gnomes primarily hunt giant rabbits with bows and arrows tipped with the subterranean poisons concocted by their best alchemists."
" The PCs encounter an elaborate trap room, designed to fill with water, drowning those inside. Clever and resourceful, they disable the trap and move on. Only later do they discover that this room is part of the elaborate cooling system that prevents beasts of elemental fire from overrunning the complex. While the fiery beasts run rampant, they begin setting fires, which causes the complex to become increasingly hot and smoke-filled. Additionally, the PCs now have to fight their way out past aggressive fire creatures..."
" When someone befriends an animal, s/he obtains the ability to unite their souls together and take on the form of that animal as well as its abilities. S/he also gain some properties of that animal even when they are no keener t transformed, such as resistence to cold or senses. If s/he really wants to s/he can half transforms taking on characteristics of the animal and their normal form"