The Ruins of Aliet Manor
Bandits from a manor overlooking a certain crucial trade pass are gaining power, and nobody knows how.
History
Baron Tersh Aliet was an evil man. Utterly depraved, he drove his villeins to the utmost. He brought his mighty family reputation crashing to the ground. Eventually, thanks to his harsh mastery, his serfs revolted. One of the kitchen maids, late one night, seduced an armory guard, and stole a crossbow. She gave it to her brother, who, working in the field the next day, hid it under a haystack. As Baron Aliet rode by, the young serf snatched up the crossbow, and shot him. He was immediately slain by the guards, but his example caused an uprising. All the serfs were slain.
Setup
Aliet Manor has been abandoned for nigh on a century, but there were the rumors found with any abandoned house, that of haunting, of the spirits of previous owners walking the hall. Both of these are true. However, the bandit group did not believe so, and, given the Manor's strategic position, moved in. Their first few weeks there were uneventful, until they waylaid their first caravan. Then their leader, a man named Riryd Daros, found that he could affect people's minds. Another bandit, a fairly minor one, named Alain Aradik, while under mind control, began recieving visions. Seemingly prophetic, they told of what would happen should Tersh Aliet's spirit be loosed. Because of the just nature of his death, and the unjust slaughter of the villeins, his spirit, along with that of his slayer, is bound to this house, however, should Daros ever leave, Aliet will ride Daros away, out from the protection of the serf boy. Everytime Daros engages in banditry or any form of injustice, Aliet will gain power, and impart it to Daros, until Daros is unstoppable, a mortal demon.
Not Registered Yet? No problem.
Do you want Strolenati super powers? Registering. That's how you get super powers! These are just a couple powers you receive with more to come as you participate.
Upvote and give XP to encourage useful comments.
Work on submissions in private or flag them for assistance.
Earn XP and gain levels that give you more site abilities (super powers).
You should register. All your friends are doing it!
?

Responses (7)-7

Okay. So why do we need to know about the original Evil Lord. Okay, the place is abandoned and the guy is just bad, but not awfully evil.
The bandit leader magically gets mind power? The evil guy from above is responsible, but why? and how?
The other guy gets visions while under the influence of the leader's mind powers... so how does that work?
This is just under explained. You can put the pieces together, I just don't understand why you really want to invest that much work into it.

Ok, why go from talking about how the rumors of the manor being haunted is true from, the bandits didn;t believe them.
Where did the bandits come from and why were they in the ruined manor to begin with? I will not repeat what Moon commented on, and perhaps this is just a very old thread that was transfered over from the old site. But this lacks anything.
It has a few, and I mean a very minor few, interesting plot associations with it but you have to work far to hard to get them to work or into the light for the lack of information.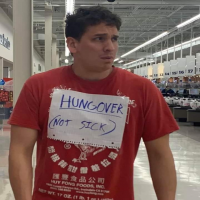 I like the names...and also, I have a feeling you subs will be getting better and better if you keep at it. Just a hunch.

Why is the date saying march all of a sudden?

I accidentally challenged this! Drat! Curses!
That wasn't intentional.

If rewritten, I suspect that it would play out as follows:
An oppressive baron, Tersh Aliet, was shot down by a vengeful serf. This event triggered a general uprising by the local villeins, which was brutally put down by the Baron's loyal household troops. Afterward, the remaining serfs were massacred by the Baron's men. The castle (Aliet Manor) and its surrounding village were abandoned and allowed to fall to ruin. They acquired a reputation as being haunted by the restless spirit of the Evil Baron.
Presumably, the manor was deemed inconsequential by the Crown, or it would not have been allowed to fall into decay. It may have been constructed in an outdated design or have some other flaw that would render it easily reduced by an organized military force.
A century later, a group of bandits moved into the decaying manse. Their leader, Riryd Daros, disregarded the tales of the castle's haunting. He should not have, as he has been possessed by the spirit of the dead baron. (In all likelihood, they have some traits in common.) Those of the bandits that retain some moral sensibility have been receiving disturbing visions of the old baron and his evil deeds. They are starting to sense that allowing their leader to leave the area in his strange 'humour' would unleash some dire threat.
The Baron's ghost gains more power with every murder his host commits. He hopes to gain enough control and power to break the ties that keep him at the site of his murder. Now a supernatural entity, he retains the cruelty and ambition that dominated him while alive.
The player characters become involved when they hear of increased predation by bandits in the area, or they may be contacted by one of the bandits, a fearful man who is having moral qualms about their leader's ominous change of heart.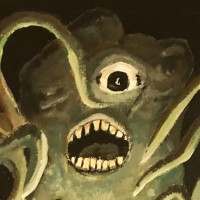 Removed Challenge.
" The monarch used to have absolute powers until the disappearance of King Henry V. A 'temporary' replacement was put on the throne to hold it until King Henry returned, and he would have only one vote on the governing council of nobles and no other powers except persuasion. More then 50 years have passed since then and everyone knows King Henry is almost certainly dead-but the nobles don't want to go back under the rule of an absolute monarch, so the kingship is only 'temporary' until King Henry V returns to take back his throne."
" The party wakes up in an inn around a table with wine goblets near at hand. They have forgotten all that happened the last day. As they seek to find the truth they come in contact with a man that gives them a job which pays quite nicely. When they have finished with this rather dubious assignment they are invited to dinner by the the man... Deja Wu?"
" The food that eats you back. Creatures of nightmare, the thankfully rare Mesnoi have unique form and attributes. Only one Mesnoi at a time will ever be 'encountered'. In appearance, a Mesnoi resembles a walnut-sized chunk of freshly-roasted red meat from some uncertain yet familiar, edible animal. The insidious creature camouflages itself quite appropriately whenever it can, by slowly making its way amidst feast tables and trays of roasted meats. Once eaten by the unsuspecting, the Mesnoi sinks down to the stomach, reforming if chewed, and begins to lap up the gastric fluids, digestive juices, and bile that it craves, like a sponge. The Mesnoi carrier will experience mild to severe stomach pains during this time. After a few hours of this (this is the only time that the Mesnoi can be purged with magic, or other mundane means), the Mesnoi transforms into its true form inside its victim, that of a miniature, once more walnut-sized, pot-bellied, devil-horned, snake-tailed imp. This horrid little creature then begins to chew and eat its way out of the victim from the inside out with its tiny, razor-sharp teeth, like a rat forced to do so via torture. The victim almost always dies a slow, agonizing death. That much is certain. The devilish imp then exits its victim and begins its seventy two hour existence of mischief and malevolence, until it once more turns back into a hunk of roasted meat with the movement capabilities of a snail."