The Organetto
The Organetto is a personal organ that puts out full range sound. Yes this is a real world musical item, but it is so 'out of most people's experience' that nobody realizes it exists.
Full Item Description
There are easily manageable organs which are portable and are pumped and played by the same person, who also sings either the soprano or tenor part.
The organetto was one of the most popular instruments of the thirteenth through sixteenth centuries. Relatively light in weight, the instrument, when equipped with a sling, could be carried about and played in religious processions. The player provides his own wind supply by pumping a bellows made of sheepskin and wood with his left hand while playing a button type keyboard of approximately two octaves with his right hand. Because of its limited air supply, the organetto could only play one note at a time. Thus it was used for monophonic dance music, or a single part in a motet, chanson, or other polyphonic work.
Pipes are arranged in two rows and have a high lead content. The key action is mechanical: depressing a key allows air from the bellows to enter the appropriate pipe. Although the organetto is tuned in Pythagorean temperament, other temperaments are possible by pushing harder or more lightly on the bellows.
http://www.music.iastate.edu/antiqua/organeto.htm
?
MoonHunter's Awards and Badges
Not Registered Yet? No problem.
Do you want Strolenati super powers? Registering. That's how you get super powers! These are just a couple powers you receive with more to come as you participate.
Upvote and give XP to encourage useful comments.
Work on submissions in private or flag them for assistance.
Earn XP and gain levels that give you more site abilities (super powers).
You should register. All your friends are doing it!
?

Responses (7)

I would not of believed this one if I had not seen the picture. You really need to see the picture.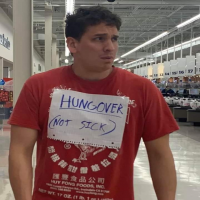 interesting...I would have crafted a wicked tale around it, but thats just me :)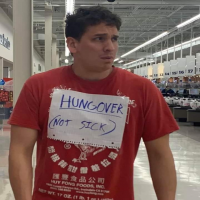 oh and...where the heck has KendraHeart gone? I assume she is one of your PCs?
---

She was a PC on my only BtVs game on RPOL and fantasy game I ran there. We tangentially know each other in the RL as the Van Graff circles that are our gaming groups overlap.
She became a manager at her hospital. I have not seen her much on the gaming part of the net since then.

A short but good post.
---

Repeat after me: Short is not bad. Things should be as long or as short as they need to be to explain the subject clearly.
I could of added four paragraphs of story padding that had nothing to do with the submission. I could of added some psuedo historical element about who created it (but nobody really knows who created it or a guitar or the drums... soooo that is not helpful). I could of padded it by adding something about the local king loving music from it.
Would any of that really of improved this submission? Nah, it just would of made it longer, added more stuff you would have to edit or mess with before simply inserting thie Organetto into you game.
Simple, as long as it answers all the questions people would have about the subject, is best.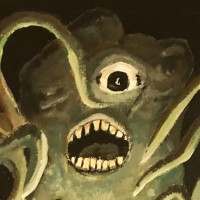 I like that it brought this item to the collective that is Strolen's.
I don't like that it used the scholarly terminology verbatim from the source site. Apart from music scholars who uses temperament for scale?
I'd think a better fit for this would have either been a forum post for external links, or used as inspiration for a submission with this link added as a footnote.
" This powerful Serpent man has 4 different poison sacks that can only be triggered individually Poison of Frequent Death> on a failed save, does D12 damage Poison of the deadly Soul Mate> Charm person on a failed save Poison of the Fire Within> On a failed save the victim is filled w hate and rage and is only capable of melee attacks Poison of the Stil Stone> on a failed save, victim is paralyzed. all poison attacks also do d6 bite damage in addition to a bite attack , they can do a 2d4 constriction attack 8 hit die ac 1 move 6"
" Arune Spheres Arune Spheres are hollow, blue reflective metallic spheres about 25 cm/ 10' in diameter (though some are larger). They are made of a thickish glass mirrored on the inside. When magical energies are flowed through the sphere, it produces a haunting tone, which can be varied by the type, intensity, and harmonics of energies passed through it. (It sounds like an electronic organ.) If multiple energy flows are generated, multiple sounds can be generated, some of which sound like mundane instruments. Masters of The Craft can replicate almost any sound in their memory with one. Though originally used as a training tools for those with The Power, it has been adapted to be a musical instrument. All it takes is someone with patience, medative training, and a touch of the Power, to use it. (Thus becoming the favorite instrument of anyone who was tested to the first level of the Craft, but failed to advance)."
" Beware of towns afflicted with Time Cancer. For every second you progress through time, an infected town goes back 48 hours. Old buildings slowly become new, then incomplete, and finally just a frame and foundation, giant old trees turn to saplings, birds hatch into eggs. one must not linger in a chrono-cancerous village for too long, before you know it you'll be a fetus. Tme cancer in unstoppable, no cure or treatment is knwn, it eats through the past until the inhabitants of a village turn into primordial protein ooze"