Appearance:

Albreck is most commonly found in full set of plate armour, ornate and highly polished. A dragon-carved helm covers his head, with a long, glittering plume of feathers cascading down his back. His shield wears a dragon crest, as does the hilt of his razor-sharp bastard sword, which he wields in one hand as if it were a rapier. When not prepared for battle, he is a blonde-haired young man of clear complexion and boyish good-looks. He stands a few inches over six feet, and is well-muscled and graceful.

Background:

Albreck was the second son of a minor Eastern lord, pledged to the clerical life from an early age. Such was his talent in all things military, however, that the priests of the local temple realised his potential as a Paladin. Auguries were cast, and the omens were promising, Albreck, it seemed, would be a legendary Knight of the Church. His father agreed, and Albreck entered the Temple of the Dragon Father in the foothills of the northern mountains.
All went well for many years. Albreck faced the many challenges which barred his way, and overcame them all without stumbling. Aged seventeen, he took the final test and appealed to the Dragon Father for His blessing. During a long and painful ceremony, the blessing was delivered, and Albreck emerged from the ceremony, wounded and near death, as the Temple's newest Paladin.
His career progressed as the auguries foretold, he vanquished numerous foes from the foothills around the Temple, protecting the weak and innocent and fulfilling his duties perfectly. All would have been well if a marauding bandit warband had not entered the area, pillaging villages and burning farmsteads to the ground. The Temple mounted a great defence, but the warband captain was aided by a dark mage, who unleashed terrible spells upon the farmers and priests. Albreck, seeing the destruction, went into a berserk rage. He crashed single-handed through the warband, slaying the captain in a single stroke and hacking the mage into dozens of pieces. By the end of the battle, his sword had taken more than thirty lives, but he stood without a scratch. When, finally, the rage lifted, he dropped to his knees and prayed for a full day and a night. When he arose, weak and delirious, he declared that Dragon Father had cast him out, and that he would serve the Temple no longer.
He left that very night, officially stripped of his rank by the elder of the Temple. Feverish and confused, he left the village, vowing revenge on the eternal spirit of the warband's mage, the foul sorcerer who had provoked his berserk fury. As the days and weeks passed, Albreck convinced himself that this was his true mission â to rid the world of mages, to destroy the unholy taint of magic. Only then, he knew, would the Dragon Father accept him back into the fold. Until then, he decided grimly, he was no longer bound by the honourable oaths he had taken. He would destroy all magi, no matter the means or the cost.


Roleplaying Notes:

Albreck, at first glimpse, seems to be the classic noble Paladin, wealthy and supremely self-assured. He talks in a flowery and eloquent style, is faultlessly courteous, and strives constantly to embody the image the perfect Knight. Perceptive characters, however, may notice a few discrepancies in his personality and story. How does a Paladin, allegedly sworn to penury, come to have such expensive armour and weapons? Why does he shy away from any discussion of his temple or beliefs? And why will he go to almost any lengths to avoid priests and clerics?
Albreck can be gallant, heroic and a valuable ally, but his violent hatred of magic makes him unreliable and potentially dangerous. He is, as the Temple saw when they cast him out, dangerously unbalanced, prone to berserk rages and unpredictable behaviour. There is little hope of a cure ironically, it was this latent insanity which made him such an ideal Paladin in the first place.
?
Hall of Honour (1
voters
/ 1
votes
)
Not Registered Yet? No problem.
Do you want Strolenati super powers? Registering. That's how you get super powers! These are just a couple powers you receive with more to come as you participate.
Upvote and give XP to encourage useful comments.
Work on submissions in private or flag them for assistance.
Earn XP and gain levels that give you more site abilities (super powers).
You should register. All your friends are doing it!
?

Responses (3)

Very good.A Paludin who cannot tell good magic from evil any more.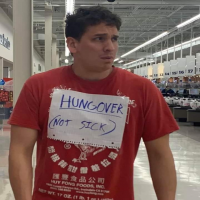 fixed a slew of screwy characters.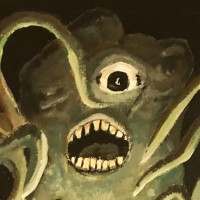 I like this paladin(ish). It does say something about his God that would cast him out rather than help him overcome his illness. I don't think the Dragon Father deserves him :)
" These magical boots empower the wearer with several abilities at once. Wondrous leaping, water-walking, and even flying! Yet the boots possess an insidious curse upon them as well. A deep and almost unfathomable (by others) feeling of listlessness, boredom, and even apathy affects the boots' wearer at all times whenever they are donned. Magic will not dispel the effects. And so while the wearer of the boots can perform great feats of action during combat or at other opportune times and key moments, they'll never really want to do so, complaining 'Meh, what's the point of it all anyway?' or 'I would fly up and save us all guys, but sigh, maybe uhm, soonish, mkay? Bit bored by this whole burning tower at the moment.' Naturally the boots wearer's fellow PCs will grow quickly frustrated with this arrangement. There have been numerous occasions when one angry PC literally tears off the boots from his companion's feet in anger, and dons them in turn, only to immediately suffer from the same effects. The solution lies in constantly 'motivating' the boots' wearer with successful rolls, involving threats, flattery, fiery speeches, or even bribery."
" You meet a large number of villagers, walking and weeping beside the coffin of an old bearded man (or adapt to your funeral customs). If asked properly, you learn about an old wizard, a wise man that long helped the tiny village to grow and prosper. Even after death he shows his favour: he gave most of his possesions to the poorer members of the community. All the villagers show him now respect this way. Why do you ask, are you adventurers? (As a last wish, he left a tiny case for the first group of adventurers that crosses the village)."
" The blood of a dragon is vital in the creation of potions of longevity. The liver could used to cure any disease or ailment, while the heart could restore a PC to full and complete health, despite their age, or injury."