Salihas the Thief
"Looking for something?, a nice little suprise for the wife?; No. Or perhaps you are looking for that which you cannot buy on the open market.. Yes.. well whatever it is, we no doubt have it."
Appearance
Salihas is a young man in his mid twenties with a tousled mane of dark hair, and a small goatee. Tall, thin and suprisingly agile for a human, he would almost be mistaken for an elf, were it not for his ears.
Salihas usually likes to dress in expensive clothing, preferring not to look like the ordinary scum on the street.
History/Background
Salihas grew up in a relatively small village on the outskirts of Minoria, a large trading port town, with his parent, in a small hut. His family, although poor still scraped by always managing to make ends meet.
Salihas did not like to see his parents living in such poverty and vowed that he would never live a poor mans life, that he would one day save his parents from the eventual financial ruin that would no doubt cripple them in the future.
In order to help his parents earn more money, and in the hope that he could drag the family out of their increasingly dire situation he began to work in one of the taverns in the town; The Black Moon. It was there that Salihas began to work for Karim Salir, the owner of the Black Moon, and local crime baron.
At first Salihas was just sent on errands, deliver this package to there, bring this letter here, etc, the pay was good as well and he was now bringing in a tidy sum of money, while it wasn't enough to help his family enough as it should, it did help.
As Salihas grew older and reached twenty, he was working full time for Karim, as a thief and on occasion, the odd enforcement job. By now he had brought together a tidy sum, and went to give it to his parents, but they had heard the rumours of what had been happening and were reluctant to take the money as they suspected it had come from dubious origins. Enraged at this he stormed off completely furious at his parents, he gave them the money in the end telling them that all he wanted was a better life for them. After that he vanished back into the city never to see his parents again.
Since then he has been deeply involved in crime, but when he found out that Karim had even listed his family as people to extort money from without his knowledge, he went completely overboard and had him killed through an assassin. He then proceeded to take over what had been Karim's operation and make it even more profitable.
Today Salihas runs a black market and information service, with the occasional bit of extortion and theft.
Special Equipment
Salihas has no special equipment as such, aside from a small dagger with serrated edges, which he took off Karim, and which he uses to display his authority.
Other than that he wears a suit of fine clothing, and is usually surrounded by his cohort of bodyguards.
Roleplaying Notes
Salihas is a highly emotional man, quick to anger and to frustration, but beyond his outer aggressiveness, there lies a sinister and malevolent intelligence, and a sharp set of wits, which he will use to his full advantage.
Plot hooks
Salihas has had something stolen from his warehouse were he keeps several items of high value, and is extremely concerned about getting them back.
The PC's hear about this from a friend of theirs who has contacts in Salihas' illicit operation, who say that he is on the lookout for some hired help to get his goods back, he doesn't want to send his own men for fear that the authorities would be onto him and his little scheme. The PC's will have to be cautious in how they handle this one, that is if they accept.
Salihas is offering a substantial reward for their return.
Other possible ways the PC's can get in touch with him
One of the PC's in the party notices that something has just been stolen from them and looking around they spot a man running as fast as he can towards the alleys. If they give chase they will finally corner him in a dead end alley, were he will stop and throw himself at their mercy, he give the stolen item(s) back to the PC(s), and tries to keep them quite about it and in return for not killing him or bringing him before the towns authorities, he will grant them access to his market.
Not Registered Yet? No problem.
Do you want Strolenati super powers? Registering. That's how you get super powers! These are just a couple powers you receive with more to come as you participate.
Upvote and give XP to encourage useful comments.
Work on submissions in private or flag them for assistance.
Earn XP and gain levels that give you more site abilities (super powers).
You should register. All your friends are doing it!
?

Responses (9)

Plot hooks to be added soon.

Updated: Done and done!

Very nicely done.
Why is he offering a substantial reward and why isn't he sending his men to do it.
Is there something that he perhaps doesn't want to be known?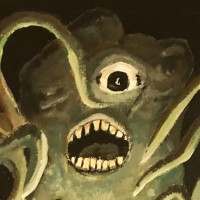 Good background for a master thief, but this needs to be put through a spellchecker.
There are lots of options above and beyond the built-in one here. Putting in that extra effort will help make your posts better.
---

Okay then i'll do it, thanks.

Requested spellcheck completed, no more errors and a nice sub to have.

I like his motives.

A very believeable thief with some solid motivations and capability. He coudl make for a nice mentor by less skilled rogues, or a shady patron for the PC's as part of a thieves campaign.

A canny character, one I would someday like to use, maybe even try to play.
" hey im new to this site but was here years ago w/ another name. anyways dont remember so im newbie by default. Firstly, I am a sci-fi reader and I hope to meet success with my writing. My favorite series of books are Larry Nivens RINGWORLD tetralogy (Ringworld, RingWorld Engineers, The RingWorld Throne, and RingWorlds Children) For those that havnt read the ring world is the greatest artificial structere ever discovered. A ring, its circumference equal to earths orbit, it is built around a sol-like star. Shadow squares halfway betwwn the ring and the sun provide 15 hours of night in a thirty hour day. 70 days equals one falan (one full rotation of ring world. The inner surface-the one exposed to the sun, is terraformed and is one millionkmwide cntrifugal force provides gravity, and rim walls 1000km high keep the atmosphere in. Population of RNH(ringworld native hominids) estimated in the trillions. The origins of who built it and why are too sticky to get into. But the ringworld , millions of years ago, was populated bt A race called Pak Protectors. Protectors are ancestors of all homo sapiens. they populated ringworld with homo erectus, but left no predators in the ecology. hence, hominids evolved into every ecological niche. (Vampires, Carrion Eaters, Giant Herbivores, Small Carnivores, some built great technologies and went interstellar. Oh, and ringworld is 300 million times the surface area of earth. post if youre interested, Ill elabortae on native species and alien vistors"
" Could come across a band of refugees. Could have been thrown out of their town by a tyrant taking of their land, bought out by somebody unexpectedly, fleeing a battle they know is coming their way. Could be proof of what they are searching for, hints and tips of what is to come, or just to broaden the reality of the world."
" Bugged, tried to delete but would not."