Pact Magic (Magic system)
Magic system involving mages making mutually beneficial pacts with spirits for access to arcane power.
Magic works on a summoning principle. Humans are not capable of magic on their own, but they are capable of making contact with beings who are, by ingesting certain mushrooms. These beings in turn are incorporeal and unable to affect reality without the aid of mages, but together they can perform great acts known collectively as magic.
THE PACT
A mage makes a pact with these entities, and allows it to fuse with him or herself in order to access its power. The Pact comes in two parts: The Contract and The Bond.
The Contract is the agreement of the spirit to stick around and cooperate, and the spirit gets something in return. This is a deal, subject to negotiation. It could be some behavior promise (burn at least 50 lb of material a day, kill at least 5 creatures a day) or something more long term (unseat the tyrant king, protect the order of the gilded claw). the contract also allows the mage to see the spirit at all times and communicate with it. The spirit can perceive what the mage can, piggybacking on his or her soul.
The Bond is the actual blending of spirits, used only when the mage needs to draw upon the magic of his spirits. In doing so, he allows the spirit into himself, and as a result, the spirits nature bleeds into his own. This is less of an agreement and more of a temporary change in nature - it seems only natural to do things in ways you might not otherwise. A canny mage can notice the patterns and figure out how each bond affects him, but this foreknowledge may or may not be enough to stop him from doing something he normally would not. (It is somewhat comparable it to doing something stupid while drunk - you might realize you'd only try while drunk, but that might not stop you.)
Each spirit offers one particular narrow ability to a mage - not a whole set of spells. Its up to the mage to figure out how to use it to best effect. Examples might include elemental control of fire (manipulation and increase/decrease, but not creation), healing magics, or divination ability. The powers of spirits are not created equal, and a spirit that knows of its own usefulness may ask a more difficult contract.
A mage can have multiple contracts, but must pay the price of each. He may only have two bonds active at a time. Even that strains the psyche, as the mage must keep two disparate spirits contained without compromising his own mind in the process.
THE SPIRIT
The spirits are not true ghosts or souls, but reflections thereof created when a person passes, echoes of who they were. When a person dies, the things weighing heaviest on their mind at the time of death may manifest themselves. This could be ideals held close to heart, the manner of death, or loved ones. More than one spirit can come from a single death, or none at all. Spirits of vengeance and pain are common. This is called the spirits nature.
A spirits nature is usually highly related to its power, contract and bond. A spirit created from a watery demise might have control over water, and may seek others to join it, or seek to avoid just that, depending on the individual spirit.
What is left of the 'originals' memory is highly variable, but typically it remembers anything pertinent to its nature. Anything else may be remembered as a weak echo or not at all. This includes people and places - a spirit might recognize a hated foe, but not remember why he is hated, or cling desperately to a loved one it can remember in perfect heartrending clarity. Spirits are NOT the persons who's memories they remember, however. Some spirits - but not all - realize this.
Possible Spirits:
Atax
Nature: a spirit of violence and blood, Atax was born from a murderers dark soul as he was killed by guardsmen. He delights in pain and physical torment. While he is most drawn to mages that share his sadistic nature, watching otherwise peaceful mages break under his bond amuses him as well.
Power: Boost reaction speed, able to increase the sharpness, durability and general effectiveness of any blade, allowing for feats of swordsmanship and the blade to cut through objects not normally susceptible to such a attack.
Possible contract: Kill at least five creatures each day.
Bond: Using this spirit increases the wrath of the mage, causing violent and sadistic impulses. Care must be taken if you wish not to cause harm.
Jormun
Nature: a spirit of nature and the hunt, Jormun was born from the soul of a hunter and woodsman who died of old age. Desires nothing more than to respect nature and its wonder.
Power: the ability to sense the life force of all living creatures around, mundane senses are magnified several times over.
Possible contract: will contract to any who promise to protect and preserve the sanctity of nature
Bond: The mage becomes withdrawn and reserved, talking only when he or she must. In addition, magnified sensory input may overwhelm a mage, and cause them to seek quiet refuge (or at least depart from a busy location)
Lacundale
Nature: A spirit of artistry, who loves art and creativity in all forms. Remembers nothing of past life.
Power: the creation of small objects (smaller than a breadbox) out of nothing. These items will crumble to dust when out of the spirits possession for more than a hour or so. Objects can be of any material or form.
Possible contract: Support of artists and art. This can take the form of donations or purchasing art, or helping an artist in need or danger.
Bond: Mage is possessed of a heightened creativity and artistic sense. In addition, emotion and passions - of all types - are heightened.
Lauran
Nature: a conflicted spirit of depression and curiosity, Lauran was born from the equally tormented soul of a young woman who committed suicide. Lauran remembers regretting the choice as she died, but cannot remember what pushed her to the action.
Power: Mage is oddly resistant to injury. Blades slide off the skin with naught but a scratch, blows that should shatter bones merely cause heavy bruising.
Contract: None, just wishes to see the world again. Talks incessantly, but remembers little, including past conversations.
Bond: Mage suffers from crushing depression.
?
Hall of Honour (1
voters
/ 1
votes
)
Not Registered Yet? No problem.
Do you want Strolenati super powers? Registering. That's how you get super powers! These are just a couple powers you receive with more to come as you participate.
Upvote and give XP to encourage useful comments.
Work on submissions in private or flag them for assistance.
Earn XP and gain levels that give you more site abilities (super powers).
You should register. All your friends are doing it!
?

Responses (4)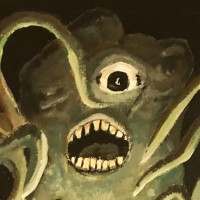 I like this! A great flavourful addition to magic lore.

Ok. This is a brilliant submission, really. At first it seemed your typical spirit contract and as I read I found that you went a bit deeper into the entire affair. As you got to specific powers and each spirit I was increasingly interested about your take on it. The setup while a little unclear in a few areas, was well structured and made perfect sense and the entire idea is a fantastic cornerstone for a solid magic system that really gives personality to the world you will use it in. Fantastic!
The thing I missed was how the contract is held by each. Does each spirit enforce their own pact by witholding/bribing the person? Does the person have any control over the spirit if they do what is required and then the spirit resists? Lots of options for mage being in a position of needing the power and one of them says, Nah, not now. Likewise the Spirit having a need to do something and the person resists asking for more power perhaps. Curious if you had thoughts on maintaining the bond in both directions beyond the personalities tying it together. How do you break a bond? That type of stuff.
Then the examples. You really nailed it here giving quality examples of diverse types. There is a great opportunity for community contributions to add new spirits following your great template.
Fantastic submission! Thanks!!
---

Wow, thanks!
Short answer:
Its more of a negotiation and gentleman's agreement than a magically binding pact. So long as both play nice everyone wins... and when they don't the house of cards comes tumbling down.
Long answer:
Each contract is a separate negotiation with a unique spirit, so the details vary a lot. Essentially both sides need to be willing in order for the bond to work, so yeah both sides have room to negotiate (or just screw the other over). Whether a spirit would do this depends on its nature, not to mention how much of its intelligence remains. A near-bestial spirit will not be inclined to renegotiate for example, but is also unlikely to hold its power back later. A flighty spirit might just not 'feel' like working with you on a given moment! It pays for a aspiring mage to know his or her spirits well.
It should also be noted that spirits making contacts by default want SOMETHING, even if its trivial or passive. A spirit who didn't want anything would never seek a contract in the first place, so both sides have something they want out of this. If the deal is unfavorable, or the spirit not cooperative, a mage can simply abandon the Contract (or vice versa). A spirit who gets their mage killed is a spirit without a contract, although if the spirit is spiteful/stupid enough its still possible.
How much power a spirit grants is more or less fixed, and not a negotiation, although it might change over time if the spirit does. Its more about figuring out how to work with the tools you have, and gathering new tools. A mage with lots of spirits on his side has lots of abilities to bring to bear... but also lots of contracts to fulfill. Powerful mages tend to be eccentric as a result, even when they have no bond active.
edited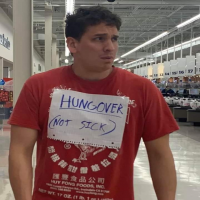 The examples are great!
" THE GNOMES OF UDNALOR: Part II Having left the hush of the upper halls, and crossed the depths of the Braeth (an underground river, which is not all that deep because bear in mind we're talking about gnomes here), you would find yourself in Wattling Street, the main road through Udnalor. It's actually a long, well-worn passageway which opens out eventually into the City Centre. The gnome-buildings branch off Wattling Street as small burrows or caverns with boulder-blocked doorways for privacy. You can find armourers and smiths (though their armour tends to be on the small side for humans to buy) and many other types of trader. There are many streets, ginnels and cooies which run off Wattling Street, the most famous probably being Smell Street, the domain of the infamous gnomish alchemists, the eponymous smell being very distinctive: the stench of cooking fungus, the aroma of subterranean spices, the pungent reek of rotting carcasses (used in some of the more notorious experiments). An encounter with an alchemist can really be spiced up (excuse the pun) if you have a well-stocked herb cupboard, and actually make up the potions, elixirs and draughts as they are ordered by characters."
" One day a a wind begins to blow out of the West. The next day it gets stronger. And stronger still the next few days. Eventually (and fortunately), the speed of the wind tops out at a steady fifty miles an hour, but continues to blow. Soon an entire kingdom is wondering why it's not abating. The weather mages deem it unnatural but can't seem to banish or control it. The priests of various faiths claim it's divine. The End-Of-Days crowd is having a field day with their predictions of doom. No one knows why the gale persists. When inquiring with neighboring kingdoms, it seems they too suffer from a persistent western mistral. Eventually the populace begins to adapt to living with a twenty four hour a day wind. Always from the West, and perpetual. What could be causing this? A raging Elemental king? a curse from the gods? an unearthed artifact? Or has Nature itself gone haywire?"
" The Hierophant of Greenmarch is a lycanthrope. Rather than seeking a cure, or hiding his condition, he considers it a blessing from the Goddess of the moon, and requires that all of the Druids and loyal Rangers of Greenmarch to share in his gift."