Mr Big
Mr Big is the codename given to Lester Smalls, a diminutive man in a giant suit.
Appearance

Mr Big looks like a nine foot tall man wearing an oversized greatcoat and sporting a civilian grade fascia. He moves in a deliberate and intimidating manner, and his voice is likewise deep and booming. Mr Big carries himself with the cultivated demeanor of a classic cinema mobster, well spoken and polite, but also just as willing to watch someone die horribly. Or to kill them with his own hands.

Basics

Mr Big is an amalgam of power armor and cybernetics. Lester Smalls lives inside the cybernetic core of the suit, which was built off of a standard issue power armor suit. Most of the armor plates were removed, and the interior and limbs have cybernetic filling. Smalls lives in a fetal position inside the torso. This makes Mr Big hard to damage, almost completely immune to pain and fear, and with the cybernetic enhancement, dangerously and deviously intelligent.

The Backstory

Lester Smalls was formerly the leader of a criminal syndicate in a major city. A previous manifestation of Spider City saw his criminal empire literally eaten by spiders, and he himself barely survived, but not without being bitten and carrying scars and trauma. Since the previous manifestation, Smalls turned his former Mr Big persona into an actual physical thing and has sworn to find the source of the manifestation and crush it to death. Then, probably return to a life of crime and fortune.

Mr Big and the Enforcer Squad

Mr Big has never been a freelancer, or a lone gun. He creates his own team of hunters, investigators, assassins, and murderers to hunt down the source of Spider City. The squad typically consists of stock/generic former power armor troopers, former military men, mercenaries, and the colorful characters often found in the underworld. Most notably, the Enforcers have money, power, and influence, and will hire other freelancers to work as consultants. Mr Big is rarely one to get his own enormous cybernetic hands dirty, but there is almost no limit to the number of men he is willing to send to their deaths.

RPing Mr Big

Mr Big is the ultimate man behind the scenes. Despite being a massive 9 foot tall near impervious tank of a man, he isn't one to actually do things UNLESS they have gone horribly wrong. Most of the time he is content to be a sensualist, a man of art and culture, enjoying the finer things in life. He also doesn't have a temper, or hubris. If things do go exceptionally bad, he is not adverse to picking up his weapons (the sort of arcanotech horror that can only come from intimate connections with the Silk Road) and dispassionately unleashing hell on Earth. Then, carnage complete, he will dust off the remains of his clothing, crush the skull of his foe, and then go home for a suitable wine.

Mr Big and Spider City

As mentioned, Big has history with the antagonist of Spider City. While remaining a neutral evil/lawful evil character Big is opposed to chaos and destruction, as these are bad for business. Big is not likely to join a group of PCs, and he can either recruit players to join the Enforcers, or the Enforcers can be a rival faction in the Spider City campaign, going after the same goal, but not working with the PCs and their faction.

?
Scrasamax's Awards and Badges
Not Registered Yet? No problem.
Do you want Strolenati super powers? Registering. That's how you get super powers! These are just a couple powers you receive with more to come as you participate.
Upvote and give XP to encourage useful comments.
Work on submissions in private or flag them for assistance.
Earn XP and gain levels that give you more site abilities (super powers).
You should register. All your friends are doing it!
?

Responses (3)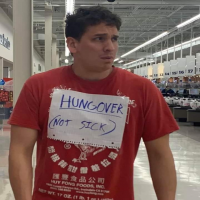 Pretty cool visual and persona. Love that he's actually in a fetal position inside the armor/cybernetics. I get whiffs of Rorschach and Kingpin for some reason, yet he's nothing like them. Weird. Spider City sounds fun too. Likey!!!

Definitely cool. The song 'You don't mess around with Jim' comes to mind from the visuals you painted of Mr. Big. I kinda want Mr. Big to develop a consciousness of his own even though he must act accordingly to Lester's will. If for nothing else just so we can hear him say 'You're killin' me Smalls...' :)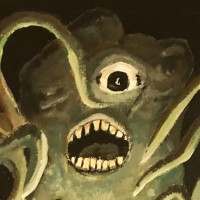 I'm getting notes of Krang from TMNT, but he's definitely cool.
" The old clock tower stands tall, but the bulk of the uppermost storey is crumbling and unsafe, with gaping cracks in the walls. The metal struts and girders supporting the great bronze bells are still intact, though, and the bells survive. The grotesque gargoyles and arabesques which decorated the original design have either fallen into the street (once or twice a year more bricks fall from the tower, prompting calls for its demolition) or have been defaced, but the main doors to the clock tower are still intact and show signs of being kept in working order. This is the home of The Captains, clad in raggedy clothes, with sooty faces, and perpetually runny noses. But behind each set of eyes is the look of a survivor. They live to stick together and make it through each day. Older than their years in many ways, the friendship they share with each other and Wims ghost keeps the core of a childs innocence and hope alive in each. But they are still very suspicious of outsiders. They are a group of street children who live in the clock tower. Some are orphans, some runaways, and some nomads who occasionally return to their homes. But they're all poor, dirty and perpetually hungry, as well as being wily, unscrupulous and mischievous in a fairly brutal way. Enough of them have suffered at the hands of adults for all of them to be wary of any grown-ups, particularly ones who ask too many questions, although with hard work and a lot of food it might be possible to win the confidence or even the trust of a few of them."
" The Jiangsi was the name of an undead being in Chinese folklore and mythology. Usually translated as zombie or vampire for Western palates, the Jiangsi was really neither. They appeared as simply risen, fresh corpses. They moved (peculiarly!) by hopping rather than walking, and sought out the living to suck the Qilife force from their victims. Perhaps significantly more interesting than the Jiangsi itself, was the lore surrounding them. 'Zombie wranglers', or 'Corpse Herders', usually Daoist priests, were men tasked with delivering these undead beings back to their respective home towns. Tradition in China placed great importance and emphasis on the return of the dead to their homes and families, and thus the corpse herders came to be. By using magick words and talismans they would animate the dead, and by placing specially inscribed parchments of paper over the Jiangsi heads and faces, the corpse herders would be able to control the hopping corpses. Then like pied pipers, they would lead processions of subdued undead, across many miles, rhythmically chanting and ringing tiny bells. Special inns were built across China to house these undead caravans, as the zombies could only travel by evening and night, the sun anathema to them. Rows of doors opening to barely a closet-space, lined the walls of these special establishments. Behind these doors, the corpses would be stored upright while the corpse herders rested in rooms. The Jiangsi under the control of a corpse herder were quite harmless, merely hopping after him, silently and without complaint, for weeks and months. If however, the magicked parchment would somehow be removed from their faces, the creatures would immediately seek living humans to kill. Their thirst for Qi was unquenchable. The job of a corpse herder was an interesting one to say the least."
" You realize a group of men is going right to you. The man in front has a hard determined look on his face, the two men behind follow him with some uneasiness. He stops before you, holding the handle of his sword in one hand, and slaps (choose person carefully) with leather gloves he carries in the other hand. 'Rhadagald Thinvoice, I challenge You to a duel to dea...' Stopping abruptly, he realizes this is the wrong person."