MOONQUAKE!!!!(A tale of Mysantia)
WE HAVE TO DO WHAT!!!!!!!!!!!
(from 1983)
resurrected plot for gonzo freetext challenge, prob the most gonzo I've got!
The players are summoned to the urban dwelling of Gephard the Diviner. Upon arrival at his brownstone, the door will open before they knock The interior of the building is dimly lit, and everything is draped in black velvet. The room is huge and filled with various beakers and magical devices, all from ongoing experimentation and also for information gathering. An unseen voice says 'I'll be with you in a moment' After waiting a few minutes the diviner enters the room, a tall bald man of indeterminate age dressed in tight fitting clothing.
Gephard will inform the party that there have been a series of moonquakes here on the swamp moon of Dire. He will pay them handsomely to head directly west out of the canaled city of Mysantia and into the deep swamp. He is extremely concerned as the so far mild tremors are both very regular and increasing exponentially in severity.
After trekking through the dense swamp for 3 days, only able to make about 5 miles a day. They hear a loud bellowing sound to their north. Upon investigation a large winged whale is discovered in a very bad state, along with a dead whale sized bat. The whale is making a tremendous sound.If they approach within 150 feet , the whale is able to communicate telepathically.
The whale will communicate in telepathic like picture hieroglyphics that will be surprisingly clear. He had been starting.the mating ritual with his wife when they were attacked in space by the predatory bat. He killed the bat and all three plummeted to the surface of the swamp moon.His wife , in spasm because of the interrupted ritual is causing the moon quakes. She will not be able to go back into space and the only way to stop the quakes would be to impregnate her. First they will have to 'ahem', 'harvest' his seed.and take it with them to her. He will need months to recover and she will literally shake the moon apart in only a few weeks.
After a further 3 day trek deeper into the swamp, they will discover that the female space whale is incredibly sexually dymorphic and has taken on the form of 25 square miles of swamp! They will need to explore the females camouflage to find the right 'ahem' spot to climb deep into. Scattered through out the female are giant angry space crabs.
The artificial insemination will cause the moonquakes to cease!!!!!!
Scatter hostile swamp encounter as desired.some suggestions: velocerapters and other dinos , Giant carnivorous apes and swarms of both fist sized mosquitoes and killer frogs.
?
Community Contributions (1)-1
I had three brand new players the night I ran this. I never saw any of them at the table again. I kept running into one of them socially for years, he brought it up every time.........
Not Registered Yet? No problem.
Do you want Strolenati super powers? Registering. That's how you get super powers! These are just a couple powers you receive with more to come as you participate.
Upvote and give XP to encourage useful comments.
Work on submissions in private or flag them for assistance.
Earn XP and gain levels that give you more site abilities (super powers).
You should register. All your friends are doing it!
?

Responses (5)-5

lol about the giant Crabs

This is certainly gonzo, I am not sure if I should like it, or be a little grossed out by it. I think that is a hallmark of some good gonzo material.
The AI business is a little squick, personally I think I would make it something else, or move it into an abstract, because the thought of a group of PCs hauling around a few buckets of space whale knuckle babies is a tad more than I want to try to run in a game.
It's right there on the line of hilarious and horrible.
I would make sure one of the PCs was basically Mark Wahlburg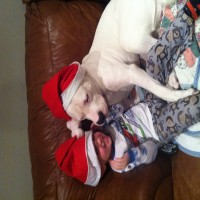 Gross and funny, but why are the crabs angry? lol

I think I almost completely agree with Scrasamax on this one.
I'm not sure I would ever run the sort of game where this adventure would be reasonable, but I think there's certainly an adventure here. I mean, I can imagine desperate fights as the PCs try to avoid spilling anything.

yea, I clearly have boundary issues.......
" Mining in a certain area turns all exposed skin (maybe just parts that are actively disturbing the chemicals that cause the reaction) of the those doing the mining to a dark blue color. Will wear off taking as many years/days spent in the mine."
" This magic staff will summon 1D4 fresh, living salmon once a day."
" The secret for immortality has been discovered by an eccentric wizard/mad scientist. Its found you need to reapply once a month. As people stop dying, and the birth rate increases exponentially, people are forced into homelessness, because of the need for food reamins the same, and food is not being produced fast enough to feed the undying population. The PCs have to find the creator and kill him, and destroy production, to save the world from undying, unending torture from hungryness."