When the great wizard Johann would travel, conducting his studies, he'd very often get assailed by would-be wizards seeking apprenticeship. On one trip he told a particularly bright aspirant that 'if you tell me who told you I was coming Ill let you be my apprentice.' The child said simply that he hadn't been told, he had found him by the magical power he exuded. Perplexed by this Johann began searching a way to hide himself from the senses of hopefuls.
One day, after a particularly unsuccessful night, he was searching for his spellbook and couldn't find it. Finally, in desperation, he used his magical abilities to locate it but still couldn't find it. Finally he called his apprentice in to help him search. The boy found it in no time, under a piece of burlap that the wizard had been experimenting on the last night. he was surprised at this because the cloth hadn't done anything when the moon was up. Still, he thought, Partial camouflage is better than none at all.
When he tried to make any more of clothes though he was unsuccessful, he thinks that maybe there was some variable involved in the creation that he wasn't aware of, however any searches that he has made to find what the variable was are inconclusive at best.

Magical Properties:

When placed over a magical item it hides the item's magical aura from the view of anyone actively searching for it. It can hide anything that has a magic aura from being found by something actively searching for one.
But when exposed to the light of the moon this item ceases to function properly and won't resume funcioning properly until the moon sets.
Not Registered Yet? No problem.
Do you want Strolenati super powers? Registering. That's how you get super powers! These are just a couple powers you receive with more to come as you participate.
Upvote and give XP to encourage useful comments.
Work on submissions in private or flag them for assistance.
Earn XP and gain levels that give you more site abilities (super powers).
You should register. All your friends are doing it!
?

Responses (10)-10

Usefull. Not wonderful but I like it.

A nice,useable item. 3/5

Good Solid Item. It has its own complications.

A nice useable little item and not too powerful
Also believable - I can easily imagine such a thing being developed, either deliberately or accidentally
Good, solid word Pariah - 4/5

Smacks of realism. I like it.
Long may the burlap wave!

Not much to say, good solid idea with a little extra.

This is a really good one that could come in handy in any number of instances.
'No Magic Allowed' -- hahaha
Magical sensitive creatures that you are hunting can be decieved till the last moment.
Wonder if it would work resting on the burlap? Dishonest at a shop. This is NOT magical sir. I will give you only 2 silver for it.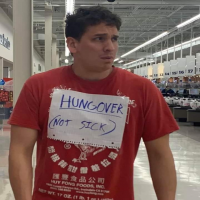 This is a devious little item. Subtle, but it makes perfect sense. I'll steal it for my own purposes. Nice quirk with the moonlight. I like it!

A simple, but beautifully logical item with a useful property - how could I miss it? Correcting oversight now.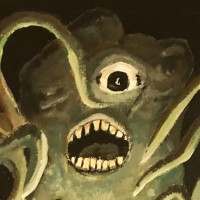 This is nifty! The unreproducible creation process is handy.
" <br /> Real world scientists have accidentally opened a tear in the fabric of reality, transporting their laboratory into the game world. Unable to repair and/or refuel their equipment in this (to their minds) primitive world they are now trapped."
" hey im new to this site but was here years ago w/ another name. anyways dont remember so im newbie by default. Firstly, I am a sci-fi reader and I hope to meet success with my writing. My favorite series of books are Larry Nivens RINGWORLD tetralogy (Ringworld, RingWorld Engineers, The RingWorld Throne, and RingWorlds Children) For those that havnt read the ring world is the greatest artificial structere ever discovered. A ring, its circumference equal to earths orbit, it is built around a sol-like star. Shadow squares halfway betwwn the ring and the sun provide 15 hours of night in a thirty hour day. 70 days equals one falan (one full rotation of ring world. The inner surface-the one exposed to the sun, is terraformed and is one millionkmwide cntrifugal force provides gravity, and rim walls 1000km high keep the atmosphere in. Population of RNH(ringworld native hominids) estimated in the trillions. The origins of who built it and why are too sticky to get into. But the ringworld , millions of years ago, was populated bt A race called Pak Protectors. Protectors are ancestors of all homo sapiens. they populated ringworld with homo erectus, but left no predators in the ecology. hence, hominids evolved into every ecological niche. (Vampires, Carrion Eaters, Giant Herbivores, Small Carnivores, some built great technologies and went interstellar. Oh, and ringworld is 300 million times the surface area of earth. post if youre interested, Ill elabortae on native species and alien vistors"
" What is a king to do? A prophesy indicates that a certain person is involved with the death of the king, but the prophesy was unclear as to what role - do they cause it or prevent it."