Halëfas
The forest of Halëfas is a strange place indeed. It has long been inhabited by the forest elves, a race of elves descended from the high elves that have lived for over 9000 years isolated there. This wood is patroled by a groupe of expert rangers who know the forest well, Tred lightly and unthreateningly here for you may find your end in Hathil'S arrow.
This wood is not like any other. The trees glow a bright white all day and all night. It is an enchantment by lord Valanair, king of the forest elves who lives in the city of Ellivanor. The woods of Halëfas are old and filled with wonder. It provides good cover for it's rangers. It is here where the decent sould may find the flute of Vaxtar for Vaxtar is oe of it's defenders. If that is what you seek, do not bother searching for him. He will find you. The three major cities of Halëfas are Ellivanor, Meltifiace and Quelfinare. The largest of the three is Ellivanor. The wood of Halëfas houses an army of seasoned elvish fighter's and twelve score of rangers. Not an enemy worth making. Should you go the Halëfas withgoo intentions, you will be treated like a king, go there with ill intentions, your death will find you swiftly.
Not Registered Yet? No problem.
Do you want Strolenati super powers? Registering. That's how you get super powers! These are just a couple powers you receive with more to come as you participate.
Upvote and give XP to encourage useful comments.
Work on submissions in private or flag them for assistance.
Earn XP and gain levels that give you more site abilities (super powers).
You should register. All your friends are doing it!
?

Responses (4)

This is just equal parts sickly Lord of the Rings and cartoonish Warcraft. There's little detail, and we know almost nothing about their actual culture, just about a couple names and some armed forces. Unworthy.
2.0

Ditto what CP said, generic militant elves.
On the other hand I do like posts like this for what they can be dissected for.
1. The trees were enchanted to produce white light day and night by Lord Valanair - Who was this Lord, is he still around, why did he magic the trees to glow? We already have a potential NPC, and an odd lifeform - the glowing trees.
2. The Flute of Vaxtar - what is it, what can it do, etc etc etc
3. Ellivanor, Meltifiace and Quelfinare - Three cities, three locations. Why is Ellivanor the largest? Are there any rivalries? What are the cities known for, if anything.
4. There is an army of seasoned elvish warriors supported by 240 rangers - Seasoned armies have seen combat and survived if not prevailed. Who have they fought, who are their enemies, what were their losses?
Unofortunelty I must give this submission a 1.5/5, other than spawning some interesting questions, it is still generic, vague, and alltogether too short.

What CP said.
2.0/5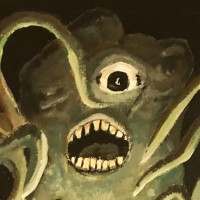 An all too brief snapshot - whats here is covered off on the existing comments.
Its a start, but that is all.
" You find a patch of edible funghi. They taste well and all, no ill effects. UNLESS you consume some beverage, even 3 (three) days after eating it. Then you become really sick with pains, vomiting, all the fancy stuff. As a gift or good meal, it could be a cruel joke or to make sure the heroes spend their time focused on the mission. And the fine soup you had in the inn yesterday could have some in. (Inspired through a real-world fungus. Was really used to cure alcoholism.)"
" Asclepius' flies are similar in size to the ordinary housefly, but they are white, with crimson eyes (ugly little creatures). Unlike most flies, however, they are not diseased, in fact their remarkable immune system contains agents which tackle even human illnesses. This is the source of their white colouring also. The standard technique for capturing them, to use their juices, is to tempt one onto the palm of one's hand and then to quickly wring your palms, then rub the mush onto the afflicted area. This is not for the squeamish, but has definite healing possibilities."
" The PCs have been traveling for a long time down the same stretch or round with no sign of anything suspicious. As they cross over to the next hill they see a gigantic splater of blood with a bleached dragons scull in the center of it. It the dragon skull's mouth is a tattered backpack with something wiggling inside of it."