Gigmucc the Frogman
-An NPC merchant selling insects and other creepy crawlies-
'You want horseflies? Giant wasp? Gigmucc has them all on his cart, Gigmucc has a discount just for you...'

General Description:
Gigmucc the grung, also called Gigmucc the frogman, hails from a little-known marsh known as Darkspawn Swamp. A merchant, Gimucc sells insects and rare marsh plants, and at extremely reasonable prices. He has spent the last few months vending his wares all about town, but found one of his products especially popular in the red light district, so he is often found there. He is short, but has a loud, deep, chirpy voice. Though he obviously struggles while doing so, he is strong enough to pull his cart full of cages, jars, and vials.

Gigmucc's story is, unsurprisingly, a strange one. Growing up a blue grung in an extremely rigid, color-based caste system did not leave very much room for an advancement in his fortunes. Not quite at the bottom of this hierarchy, he was nonetheless treated like dirt. He was never popular with the females and his only skill seemed to be his talent for building traps. He yearned for a life outside the swamp, where he would not be forced to work long hours for a few insects.
One day, fate struck when the village's eggs were stolen by a tribe of lizardmen. Short on warriors from a recent battle, Gigmucc was drafted into an expeditionary force to retrieve them. Upon defeating the lizardmen, Gigmucc's squad discovered an interesting piece of property the lizardfolk had: human slaves. The grung also had human slaves, of course, but theirs were raised from birth by the grung, only spoke Grung, and were kept in a state of hypnotic semi-consciousness by regularly applied grung venom. The lizardfolks' slaves were different. Captured fairly recently, they spoke a language he'd never heard before.
Taking one of these slaves as his own, he made the man teach him the local human tongue. The man then told stories of drier lands, stories that eventually convinced Gigmucc to free the slave and venture out on his own. Gigmucc discovered a knack for salesmanship and taste for human decadence. 'What a limited life,' he thought back on his village, 'what a poor and pathetic way for Gigmucc to live. Being a second class citizen in human society still beats the very best the grung village can offer!'
An excellent candidate for a salesman of Murometz's handy whore-spiders, or any one of the other wonderful insects on this site.
Hooks:
Gigmucc has had his cart stolen. But who could possibly want his wares enough to steal them?
Gigmucc has been jailed after an insect he sold was used in an assassination.
Gigmucc has been away from water for too long and must be rehydrated to prevent his death.
Not Registered Yet? No problem.
Do you want Strolenati super powers? Registering. That's how you get super powers! These are just a couple powers you receive with more to come as you participate.
Upvote and give XP to encourage useful comments.
Work on submissions in private or flag them for assistance.
Earn XP and gain levels that give you more site abilities (super powers).
You should register. All your friends are doing it!
?

Responses (6)-6

I love that you are connecting your subs to others!
This is a great background for an interesting creature. Wondering what the Red Light district would find useful of course....but then again, not sure I want to know.
Fun, colorful character that was well described in its short introduction.
---

Oh, the Red Light District loves the whore-spiders, of course! Thanks for the props!

Good use of linking, colorful, and a fun read, thank you!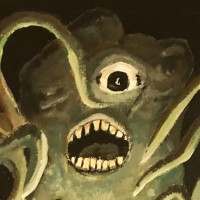 I really, really like this character. I would use him. And I see a new potential sub idea :P

He would fit well into my Acqua world.
" Archers never waste arrows in a volley. Always aim for something. To waste an arrow is a great dishonor and if caught will be shamed."
" Now, this ol' ramblin fellow tends to walk his talk a bit too far down the train sometimes.. So I'll be brief in my recantin' of how it was my Tavern 'came to bein'' on the multiverse as a weave of it's own spell.. And how I'm even alive to tell the story! You see it's simple really, trust me.. that's my specialty, keepin it elementary. And you can trust this old Bard. Anyway, this one night these wizards get a ramblin' on about the temporal exististance of space and time and how it could be manifested in a weave of super dimensional space. whereupon the folded space would give rise to an infinite number of entrances and exits to one or many spaces. Now, seein' how my talkin' sometimes get's locked into the way us folks used to talk back in the ol' west. These wizards didn't know I was a master of the word. and I had heard everything they said. They were also a bit over the wagon, while I was steerin' the show. So that's how it came to pass, I struck a bargain with the wizards. They come to me in the morning and conjure up their idea into reality and I'd pledge them my life, my existance.. in essence my soul. but in a much nicer sense of the word. So they came by in the morning a half remembering our talks the prior evenin'. And I recanted their words verbatum, and that's how it came to be. The spell was complete that afternoon. My tavern would be the super dimensional cube that would exist in this weave of space and time, folks could come and go as they please, knowin in mind some of the rules and limitations set forth. A few of 'em as follows. No feller can be causin a ruckus inside any of my fine establishments, as always rule number one god damnit. n' second the portal works kinda tricky. When ya outside ya cast the spell and lend your will to luck a bit and regardless the doors to the bar will appear, the windows a luminescent amber.. you can hear the chattee but ya can't see in. And the catch is the door might be locked, in which case you chalk it up to lady luck and go walk off and try again in an hour. Now most times the door pops right open and from the outside you always come in the front door, immediately greeted by myself or one of our many fine patrons of Hooper McFin's Ale & Steakhouse. Now when ya cast the spell from inside the Tavern, another catch comes up. The back door is mainly a secret for the non-initiated staff and the regulars but for sake of the prose let's assume we all know there's a secret door in the back with a portal there. Now when you go on through this one, you got two scenario's you oughta be aware of. One is ya pop outside relative to the same spot you came out. The other is, you walk back on into this one or another of our many Hooper McFin's Ale & Steakhouse. so it's a clever quantum railroad I got my tavern and my people's caught on. But, Hey the show's sure as always goin. ohhh' rutin tootin skidoodle - ** And that's it.. that's the only notes I found on the spell, apparently out there somewhere is a Tavern caught on the mighty ebb and flow of the multiverse. Well. at least I can put to rest my torment as to the condition now referred to as 'Hooper McFin's Teleportation Paranoia'. Dr. Clarke T. Mulligan - Professional researcher of Time & Space. Hooper McFin's Ale & Steakhouse"
" When the campfires grow dim, stories are told. Stories of lost cities, great heroes and legends of old. One of these is the story of Knurlheim. Once the proud capital of the Dwarfs, now a ruin- abandoned long ago. Filled with vast riches and treasure. It's secrets forgotten with the decline of the Dwarfs, long ago. No one knows is certain if it ever exsisted at all."