Firehole River
As the only place of warmth in an otherwise frozen land, the Firehole River is, or was, the central point for life in, on and around it. Sadly, this is starting to change...
Found in the frozen southern continent of Erishkagan (which would translate in our language as 'Frozen Hell') this river is thought to be unique in the whole of Acqua. Large sections of the river bottom are coated in amethyst, and the magical emanations from such a large concentration has melted the ice above, creating a fast-flowing and warm river, with it's own weather system. When the heat of the river meets the cold dry polar air, it forms great clouds of mist and when the clouds grow big enough they rain, thus providing the river with the water it needs to keep on flowing.
The Canbu tribe once lived here and worshipped the river as a god, since it gave them fish and shellfish, cassava roots and other edible plants, clean water to drink and enough warmth to live,as long as they stayed close by, with only minimal shelter from their yak-hair tents. They took great care to keep the river clean; excrement had to be buried in latrines hacked out of the ground in the nearby permafrost. Bodies were buried in the snow, rather then being cremated (with very little wood, and all the wood that was there used for something, cremation was inpractical) or floated down the river.
With the right prayers, and the fact that dead bodies were never total stripped naked, the creation of an Ice Ghoul was generally avoided. Because they were members of a single tribe and the land around them was too cold for other rival tribes, warfare was avoided. Murderers and river-poisoners were executed, whilst the penalty for other crimes was whipping or exile for a certain number of days or weeks.
All this changed when a squadron of ships from the De Madden Company discovered the river and the traitor Jade Alksnis , hungry for power, told the officers of the secret of the river. Mining with high explosive began and the Canbu were routed by superior weaponry and diseases which they were not used to. Now vast areas of the river have been dug up and the precious amethyst removed, causing the affected areas to freeze over within weeks and creating vast, still lakes that have become dirty from human excrement, mining detrious and waste.
With no respect for the river, it is likely that within a couple of decades the greed of the Company will have destroyed it, both through river pollution and through removing the amethyst which keeps it warm, leaving just filthy ice, and condemming the few survivors of the Canbu tribe to extinction.
Not Registered Yet? No problem.
Do you want Strolenati super powers? Registering. That's how you get super powers! These are just a couple powers you receive with more to come as you participate.
Upvote and give XP to encourage useful comments.
Work on submissions in private or flag them for assistance.
Earn XP and gain levels that give you more site abilities (super powers).
You should register. All your friends are doing it!
?

Responses (6)

What a sweet idea: A flowing river in an arctic region. This one was a gem Cheka.
I am not sure I would have used the mining company, but it makes perfect sense and is a grim reminder of the world we live in today.
Still a sweet idea and a 4/5.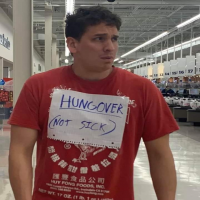 A cool, erm, i mean hot location. The juxtapose works well of course! Steaming river flowing through icy lands.
Im not sure if i missed it, but this is some kind of campaign-specific magical amethyst, yes? Just curious.

I got an HOH-but who gave it? :)

You've got quite the world going here Cheka. This part adds a great deal of flavour to the whole. Are all amethysts magic in this world?

Yes, they are. Amethysts in this world are as valuble as gold or refined oil in our world. Wars have been fought to own them.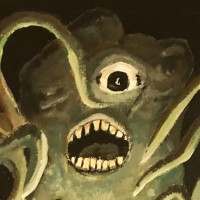 This would create an interesting location - it would create a unique biology or could have mystic as opposed to geologic origin. Sadly, the end of this location is almost assured by the value of the resource.
" A village where everyone goes blind sometime during puberty. What could be causing this? Perhaps something in their diet. Or some malignant gene. How would an entire village where only young childen can see function?"
" Just off the road a man lies dead, pierced through the heart from behind by an expertly thrown and ornate dagger which remains in the body. A long strip of cloth torn from the man's shirt has been tied around his neck; on the tag end an unknown hand has written a cryptic inscription: 'For Djaygo.' When you get to the next town, everyone is talking about a mercenary woman found slain in exactly the same fashion in her room at the inn where she was staying."
" Magical Fiends: When a mage or wizard casts a spell and draws more energy than s/he needs Magical Fiends are drawn to that spot and they feed of the extra magic as long as they can. When someone's magic is being fed off of they can't cast spells as well and they feel weaker. The only way to remove a magicial fiend is for it to be drawn away by someone else's power or to go to the very spot you first cast the spell and kill them"