In Work - Public
FG got me thinking
Work in process
Fantasy Horror is a much harder genre to game in than standard horror.
Now Supernatural/ Horror adventure shows (Like Buffy, Angel, Charmed, or any number of action/ adventure stories/ movies/ shows with monsters and magic) have a lot to do with fantasy. They add a fantastical element to background, so anything can happen... as long as it follows 'the rules' established for the setting. 'The rules' become important, as they define what is part of the continuity of the world. If item X works one way one week, and a completely different way another week, the fans would holler and be annoyed... as well as any verisimilitude created by the show would vanish.
Any piece of fiction, and a piece of fantasy even more so, needs verisimiltude. (ed note: ver·i·si·mil·i·tude vr-s-ml-td, -tyd)
n. 1) The quality of appearing to be true or real. 2) Something that has the appearance of being true or real. ) Without it, the piece of fiction fails. Don't believe me? Have you ever read a piece of fiction (not assigned by a teacher) that did not hold your attention? That author did not achieve verisimiltude, making you care about the world or characters. Hence 'the rules' for a fantasy piece become important. We expect fantasies to have elements that are not part of reality. However, if there are variations, we expect the variations to be consistant. So if the Wand of Watoomb does wind magic one episode, we expect it to do wind magic every episode. So once you have defined 'the rules' anything that occurs within those rules is 'okay' or part of that continuity.
This is how supernatural action adventure continues to work. We expect vampires to turn to dust when staked (except for the very rare and explained exceptions), supernatural visions to be accompanied by blinding pain, that three witches with potions can vanquish the source of all Evil... given enough time. If the episodes don't follow the established rules, no matter how silly, there is no continuity/ drama/ and enjoyment, as any damm thing could happen.
Supernatural gaming is the same way. We know that monsters exist, and how magic works, and how we, the characters, are part of the wider world. Even if the characters start ignorant, they become knoweldgable soon. In short, we know the rules.We know what to expect. We understand that magic works.
Not Registered Yet? No problem.
Do you want Strolenati super powers? Registering. That's how you get super powers! These are just a couple powers you receive with more to come as you participate.
Upvote and give XP to encourage useful comments.
Work on submissions in private or flag them for assistance.
Earn XP and gain levels that give you more site abilities (super powers).
You should register. All your friends are doing it!
?

Responses (2)-2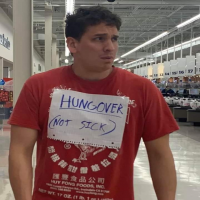 my favorite genre, horror fantasy. Do continue this work, Moon.
Just one obvious comment: the most imperative thing in horror fantasy, or any othe horror genre, is that there are always HINTs and CLUES that speak of great evil or horror. Sounds, visuals, general creepiness are the keys. Ambience and the right atmosphere... The 'monster' almost doesn't even need to make an appearence for this type of GM'ing to be effective (and hopefully blood-curdling), not until its LEAST expected. Fantasy horror, as Moon says is difficult to pull off well. I for one will stay tuned for the rest of this post!

Work on it. This has potential.
" A shape-shifter of some sort has taken up a post at the War College of an enemy realm, where he secretly picks off only the most promising officer cadets, arranging bizarre accidents that gradually debase the leadership of the hostile army. In the long run, this will improve his nation's chances when the inevitable conflict comes. As a shape-shifter he can impersonate superiors and peers alike and send the target candidate to the cleverly-prepared site of his (or her?) execution. As long as he is successful, no-one will ever know about the deception--even necromancy will only implicate the one impersonated..."
" A noble claims that a stranger did not enter the town by any normal means, but trough his mirror. The man in question is ravening mad and mutters on about vast halls connecting all the mirrors in the world."
" A simple flag, faded by time and sun, tattered and worn by untold years flying from the pole of a bannerman, passing hands from officer to officer, from one generation to another. It is a humble symbol of great importance, and greater inspiration to those who see it. Soldiers become heros filled with espirit de corps, enemies loose their nerve and fire. It is not an enchanted item, but a powerful item still..."