Arascui
Darkness nested in the woman's heart
And her husband found that the Dark Face lingered there
So he took her to a pit of fire
And he cast her in.
-Twenty-Ninth Explanation, Sun's Sword 5:8, The Book of Two Faces
Appearance:

Arascui is voluptuous and beautiful, with a face and form that has inspired many passions. She is fine boned, with a narrow nose and high cheekbones, and eyes the color of bright limes. Her hair is a long cascade of auburn ringlets that falls to her mid back. She usually wears elaborate silk robes and gilded bangles and anklets, but she wears no makeup. She wears a pair of silver sandals.
Arascui is irresistable to men. She is very seductive and manipulative, but gives off an air of simple innocence and adoration. She has a special glance which she has perfected, which no man can resist.
She does not like alcoholic drinks or spicy food, and will not have it near her. She is a woman of expensive tastes.

Background:

Arascui was born in the house of Relatu, a merchant prince of the family of Ajatori, and was given as a gift of faith to the house of Cheliasi, where she was raised in the greatest luxury.
She was a girl of expensive tastes, with beautiful robes and golden jewelry, and she often went to the Temple to pick the water-limes there. She was a very happy and clever girl.
As she grew, she became beautiful, but she also grew petulant and discontent. She learned woman's magic, and used her wiles to get the things which she wished to have. Many shopkeepers told tales of bedding the young Ajatori girl, in exchange merely for a few trinkets. Eventually, her wiles were used to purchase silence as well.
Then, one day, as she went to the Temple to pick the water-limes there, she saw the priest hero, Avoti the Blessed. Avoti did look to her, and their eyes met, and forever there was their love sealed.
They were married in the Temple there, and Avoti purchased for her a villa in the hills, where she dwelt while he was amongst the people, and gave unto her a garden of water-limes and pools.
But in the villa, Arascui grew once again petulant and discontent. She was lonely and unsatisfied, and took even the slaves to her bed in a search for something to fill her empty heart, drained now of love for Avoti.
And then came Avoti's endless religious wars, and she followed him to the mountains, cold, unyielding, and devoid of water-limes.
Slowly, surely, Avoti's faith is being destroyed. And Arascui is sure that it is happening. Slowly, surely, she has used her seductive abilities to bring the inner circle of the Zealots into her fold. They are hers to command now, her own personal store of power for when her husband fails, and he will fail, she is sure of it.
Arascui loves Avoti, but every day of his fanaticism drives her farther and farther away from him.
In the end, she knows, she will be a widow to the God.
?
CaptainPenguin's Awards and Badges
Not Registered Yet? No problem.
Do you want Strolenati super powers? Registering. That's how you get super powers! These are just a couple powers you receive with more to come as you participate.
Upvote and give XP to encourage useful comments.
Work on submissions in private or flag them for assistance.
Earn XP and gain levels that give you more site abilities (super powers).
You should register. All your friends are doing it!
?

Responses (5)

She does not stir sympathy in my heart, to speak true - a woman unthankful, discontent, without a real goal in life, short-sighted and selfish... many a promising man was brought down by the likes of her.
Beauty is wasted on her, every man's affection as well, and most of all, all the water limes she picked.
Actually an antagonist to PCs - they might need a hero to do something, but her petty demands are dragging him down.
Still, she is tragic: The only valuable thing she has, love to Avoti, is slowly slipping away from her.
4/5

Alone, she is a dime a dozen. With her mate, she is a plot worthy of Shakespeare (Which is high, but not that high praise, as Shakespeare's plots were thin, but his use of language and dialog are what makes him the benchmark classic).

Haven't you ever heard the expression 'Corvette widow'? Avoti is starting to give more and more time to his God, and neglects Arascui. She's a 'widow to the god'.
No, she hasn't bedded ALL the Zealots, just influential members- that way, when Avoti is dead, she'll have some protection from Avoti's enemies, who will probably be after her, too. She may put on a facade of 'priestess-warlord', but she's undeniably secular.

It is a good post. Especially when combined with Avoti. Any GM should get loads of plot ideas when reading those two posts together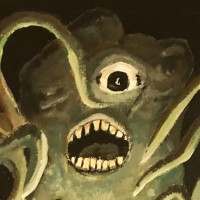 Indeed. These two can be used in many places. They have a feel that would be in place in the Game of Thrones universe .
" Gnomes are famous for their festive springtime celebrations. Farm villages will often dye their hens eggs bright colors; with gnomish magic, the chicks that hatch from the eggs have the very same colors. The chickens eventually lose their hues, but the stronger the magic, the longer the color stays. In a gnomish village, one can easily spot the village shaman by his flock of gaily colored fowl."
" MoonInk: This alchemical product has 101 uses. The Ink/Paint dries to be totally clear and almost unnoticable. Under moonlight, it comes forth as a silver ink. It was originally used by the Elventi to enhance certain pieces of art. It is used by espionage types to produce secret messages, nobles for hiddle plots, and diabolical cultists to write their spell books (usually in books of holy texts, to throw off people reading it)."
" A sword that stores the identity of the wielder. To transfuse the soul to the blade, one must first stab himself through the heart. The person will not die, but lose the freedom of the soul upon real death."