1. The Rocketeer

The jetpack has been a dream of the military for years, and the rocketeer is one of the rare individuals with the physique and wits to handle the twin jet engines strapped to his back. He can fly and while not fast compared to fixed wing aircraft, he can leave tanks and infantry in his wake. He doesn't carry much more than a medium shortbarrel machine gun or machine gun pistols, but he is very mobile, can carry grenades and do commando style actions when he removes the jetpack. The rocketeer is very vulnerable to flak anti-aircraft weaponry.

2. Field Medic

The Field Medic is the infantryman's best friend. The medic is unarmed, but carries life saving equipment and can repair lethal damage in the middle of a firefight. When removing units killed in a firefight, Field Medic is considered a leader unit and isn't removed until there are no regular units in the field. Field Medics are not worth points when killed by an enemy.

3. Firestarter
The flamethrower has proved to be a dangerous weapon. The firestarter carries a flame thrower system and a service side arm and works to burn out bunkers and fortified positions. His tank is an obvious target but contrary to the movies, the tank doesn't explode when punctured, the compounds inside only burn when mixed and exposed to an open flame. If the Firestarter is taken out in a firefight, his weapon cannot be recovered by another infantryman.

4. The Ghost

They'll never know what hit them, the Ghost is a sniper and carries a long range weapon for removing high profile targets. In typical infantry attrition, specific units are not killed as dictated by the roll of dice (if the dice indicate 3 infantry are killed, the owner of said infantry unit gets to decide which 3 members are removed, not the attacker). The Ghost sidesteps this action and can select a specific member of a unit to snipe and remove from combat. This only works against officers, sniping a heavy machine gunner doesn't keep the rifleman next to him from picking up the bigger more powerful gun and carrying on the fight.

5. The Chaplain

There are no atheists in foxholes as the expression goes, and the Chaplain is a fighting man of God. Most chaplains are in the reserve, working with morale and the helping to tend the wounded. This chaplain recalls the glory of the Crusaders and the men of God who once carried swords and shields to face the enemy. He carries an assault rifle and several Holy books, God is in the things that are the same, not the small things that are different, and a ceremonial sword. The Chaplain can affect morale in the field.

6. The Swordsman

Once the infantryman was confined to the bayonet and the combat knife as his melee weapons in the trenches. The swordsman carries the next advancement in hand to hand weaponry, a hyperedge blade. The swordsman carries a sword with an energized cutting edge that can peel through armor and lop the limbs off of a soldier in power armor. The weapon is powerful but requires extensive training and he has to get close to use it. The swordsman is almost always elite, and works alone or is part of a close assault squad.

7. Ironman
Not all soldiers are alive. In obvious violation of the Tycho Conventions, Ironman is a fighting robot built to look like a human. The Ironman has exceptional skills, but is not very imaginative and only does as it is told, performing missions and achieving goals. It is a good deal tougher than even the toughest human. Destroying the Ironman involved inflicting vehicle grade damage on it's metal chassis.

8. The Duke
The Duke is a seasoned professional soldier who has been in the trenches since he joined up as a teen. He hasn't made general yet but it's just a matter of time. Until then, the Duke is the iron spike that holds up all of the soldiers under his command. His unit is known just as much for him, as it is for itself and likely bears the Duke's name. He is good at most soldier skills, but mainly shines because of leadership, logistics, and strategy skills

9. The Engineer
Not all infantry carry rifles and grenades. Aside from a side arm, the only thing the engineer is armed with is knowledge and a tactical computer system. Engineers hack doors, disable security systems, and can handle communications, and coordination with air and artillery forces. Engineers with access to the right equipment can do technological wizardry like jamming communications, change instructions being sent to drones, and infiltrate enemy computer systems.

10. The Joe

The Joe is the all round basic infantryman. He doesn't excel at any task, but he is also capable of handling every weapon handed to him, and working as part of a team. The biggest advantage of the Joe is that if any individual in a unit is take down, he can take up their weapons and replace them on the line, be it a grenade man, a machine gunner, a flame thrower, or manning a larger weapon system like a fixed cannon, missile launcher, or go toe to toe with bayonets.

11. Bomb Crazy

The Bomb Crazy Joe likes explosions and demolition. He seldom uses his rifle and instead prefers to throw grenades, molotov cocktails, sticks of dynamite and few can match him for building IEDs. Bomb Crazy is also a trap builder, ranging from trip wires going to mines to pit traps lined with spikes. His allies don't trust him and if the enemy gets their hands on him he will be left as a warning to other would be bomb makers

12. The Juicer

The Juicer is a special soldier, his body has been treated with hormones and surgery creating a stronger faster soldier dependent on chemical support. He can use his chemical injectors for increased speed, strength, and to shake off injuries. The Juicer is a low level super soldier but has no special weapons other than a rifle, service side arm, and is frighteningly effective with a knife. A Juicer that breaks into a compound can often kill more people with a knife than most soldiers can do with a bag of grenades.

13. The 'Storm' Trooper

Energy weapons are the next step up from the basic projectile weapon and the storm trooper just happens to carry one. Not content to carry a mundane laser, he carries a Lightning Cannon that functionally fires bolts of lightning. While not horribly accurate, it inflicts a staggering amount of damage and can even damage vehicles.

14. Packmaster

One of man's oldest allies in war is the dog. The packmaster has a trained war dog and the two are a perfect team. The canine can easily avoid fire, as soldiers are watching for human foes, not dogs, and he is an excellent tracker. The dog can get into a foxhole, distract a machine gun crew, and otherwise cause problems while the master cleans up with his gun. Another advantage is that the Packmaster and his dog have an advantage when stalking snipers or other concealed infantry.

15. Paratrooper
The Paratrooper is a versatile soldier, able to parachute into a combat zone, back up with his own air mobile equipment like ultralight cannons and fighting vehicles. He can also rappel from a helicopter or some other flying vehicle behind enemy lines. While not elite like a commando or a SEAL, the paratrooper is an excellent soldier and in small numbers can achieve things not achievable by larger groups of mundane soldiers.

16. The Guardian

The Guardian is a specialist, he carries anti-tank weapons, and often anti-aircraft weapons. Guided shoulder fired missiles are the Guardian's best friend, and can just as easily bust a bunker as pop the top off of a light tank. He can also take advantage of terrain for cover since he cannot fire his weapon on the move, and taking position, aim, and firing takes a minimum of two turns of actions. The Guardian Joe is typically a big guy to shoulder the 60 plus pounds of missile and launcher.

17. Psi-Corps Soldier

The Psi-Corps isn't trusted, and the Psi-Corps Soldier is the reason why. Mind control is his game, and his whim is your command. Psi-Corps troopers are minimally armed and instead will get within line of sight of enemy soldiers and one by one mind control them into attacking each other. Soldiers worry that when things start looking bad they might suddenly find themselves running into suicidal situations to protect the creepy guy from the psi corps.

18. Hotrod
Commandeering a tank or other vehicle isnt a big deal, but to Hotrod it is. When this trooper gets into a vehicle he can recklessly push it beyond it's limits, ignoring screaming gears and such. Hotrod can make any vehicle he gets in move 50% faster but scrap it at the end of the battle if it survives. Hotrod is cocky and carries a SMG.

19. Scrap Metal

There is a difference between a trooper with the demolition skill or an anti-tank weapon and Scrap Metal. Scrap Metal has an innate understanding of machines and vehicles, and a certain devil's luck when it comes to rushing a tank and tossing a grenade in just the right place. He can do with a hand grenade (improved critical attack) what most guys do with a satchel charge or a shoulder fired RPG.

20. Chemical Trooper
Some weapons are nastier than others, and few are as nasty as the toxins used by the chemical trooper. This trooper favors a variety of weapons. Poison gas grenades are common, as is the use of poison dart rounds. These weapons are not nearly as fast as bullet wounds but are much more frightening and spread terror in enemy infantry units. The final toy is a water gun style gun that mixes a chemical agent with DMSO, a chemical compound that causes absorption into the body. 

21. The Big Guy with the Big Gun

The recoilless rifle is a large bore low velocity weapon that spans the gap between grenade launcher and fixed gun emplacements. The trooper carries the large rifle and it's equally large ammo (50mm-75mm rounds) and fires them from a bipod or braced position. His role is similar to the guardian and his shoulder fired rockets, but the recoilless rifle and it's ammo is drastically cheaper than the guardian's projectiles.

22. The SEAL
Undaunted by rough terrain, water, or other natural hazards the SEAL is the ultimate commando. Armed with a superior quality weapon, he is deadly in a firefight, can use the weapons dropped by the enemy, as well as using demolitions and communications skills to wipe out targets with heavy ordnance.

23. The Conscript

A step above civilian militia, the Conscript was forced to join the military against his will and participates not in elite actions, but in century outdated infantry charges where sheer weight of men with automatic rifles and a few hand grenades are expected to carry the day. This tactic is brutally lethal for the conscript and his allies, but in places where life is cheap, the human wave remains a viable tactic. The ACPS retains this tactic, but also has the liberty and lack of ethical outrage to use clone soldiers for this purpose. Aside from basic rifle and grenades, the conscript has no other weapon skills, and if a better weapon is dropped they cannot use it.

24. Black Belt
All soldiers are taught basic hand to hand and close quarters combat in basic training, and most forget most of it, fighting wars with guns and grenades. The Black Belt entered the service already knowing a martial art and has honed the skill further in the service. While a normal soldier armed with the standard assault rifle and belt of grenades, he is a master of hand to hand combat, easily able to beat normal infantry, and give commandos and other advanced CQC fighters a run for their money.

25. Atomic Soldier

Few weapons are as horrific as the radiation cannon, or rad cannon. The heavy weapon emits a beam of heavy radiation that is very quickly lethal. When a bunker is hit with a flamethrower or rocket attack, the soldiers inside can return fire and call for support, the only warning they get about a rad strike is if they have radiation detectors. Otherwise their first sign is coughing up blood and other symptoms of radiation sickness. The atomic soldier wears a special lead lined suit and carries the heavy radiation cannon into battle. Use of the rad cannon is considered a crime against humanity.

26. The Scout Master

Nothing to do with leading a troop of boyscouts, the Scout Master is an excellent forward observer and infiltrator. Not as effective as a spy, and not as versatile as a commando, the scout master is much less expensive to field. The SM can warn against ambushes, locate hidden enemy units (concealed guns, infantry, vehicles, but not snipers) and despite having a SMG and a service side arm, usually carries a melee weapon to quickly and quietly take out lone sentries. Cricket bats, baseball bats, police batons, and crowbars have all been used to some extent.

27. Power Armor Trooper

Equipped with a suit of light powered combat armor, the PAT is the heaviest of the basic infantry. His suit is more of an exoskeleton than the fully enclosed and armored carapace of a power armor marine. The PAT is a designated heavy weapons man and with his augmented strength can carry most infantry support weapons on his own. Many PATs do duty carrying 20mm assault cannons, vulcan miniguns, and serving as an energy weapon platform, being able to carry the emitter as well as the power source.

28. Golden Boy
Sometimes there are soldiers who have made it through the ranks with glibness and knowing someone in the right places, golden boys who have stripes they didn't earn. The GB is an officer and has some leadership ability, but cannot affect his soldier's morale, nor use strategy, tactics, or logistics in the field, he either lacks the skill, or the respect required for these abilities. His combat skills are the same as an average soldier's.

29. GI Jane

Not all soldiers are men, in a world where there is true equality and no sexism, anyone can carry a rifle and a belt of grenades. Jane is such a soldier, and aside from a few different items in her rucksack there is little to tell her apart from the boys.

30. The Grenadier

The grenade is a common friend and foe of the infantry and most infantrymen carry a few to throw and some have grenade launchers slung under the barrels of their rifles. The grenadier carries a dedicated automatic grenade launcher. The weapon provides a massive amount of firepower and is fairly accurate, even if it does have a low muzzle velocity. He is best against structures and fortifications, bunkers and dug in soldiers. He can also do a good bit of damage in combat with vehicles but is slow on the move and aside from his boom tube all he has is a service side arm.

 
?
Hall of Honour (1
voters
/ 1
votes
)
Not Registered Yet? No problem.
Do you want Strolenati super powers? Registering. That's how you get super powers! These are just a couple powers you receive with more to come as you participate.
Upvote and give XP to encourage useful comments.
Work on submissions in private or flag them for assistance.
Earn XP and gain levels that give you more site abilities (super powers).
You should register. All your friends are doing it!
?

Responses (8)-8

Very useful for any war-torn world.

A neat collection, could see this being used in character creation.
3.5/5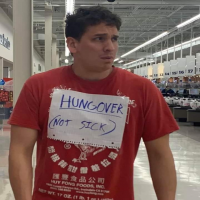 Brings back fond memories for me of playing with my GI Joe action figures with my buds!!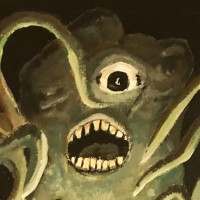 A great assortment of Joes :)

Scrap-metal, Bomb crazy and Hot-rod are the only single person on the list? Everybody else is generalized or an archetype. You jump between character summaries, personality archetypes and skill sets. I could break this down, but I like your clone write up of Joes better. So i feel like you have already improved your integration of the Joes into your setting.
Have you done C.O.P.S. yet?
What about M.A.S.K.?
With the whole sale genetic engineering you could do Wuzzles, Glo Worms or Teddy Ruxbin (spelling)
What about GoBots could we some how parse those out from transformers?
What about the Inhumanoids? I had a D'Compose toy I thought was really cool.
---

I like my write up of the Clone Joes better too, this one was done first, and I'm not really jazzed about it because it never found that Cosmic Era groove. It's fine for populating a generic team of Joes, but not much beyond that.
re: C.O.P.S. never watched it, or if I did I don't remember it. A check on the wiki page for it makes it look like good source material. I would move RoboCop to the early part of the Second Renaissance (as Murphy was at that point unique) and C.O.P.S. to the later part, and into the Cosmic Era, with cyborg cops being fairly common, (Cyborg Operations Police Service). I think this would make an interesting police service write up, and would go well with the Law Enforcement in the Cosmic Era submission that remains largely ignored and unvoted on.
re: M.A.S.K. it was bad, I didn't like it. We shan't speak of it again.
re: Wholesale Genetic engineering: Wuzzles - plush droids, cheaper, cleaner, and much easier to handle. Glo Worms - plush droid, safe for infants. Teddy Ruxpin - plus droid with CogNet interactivity, likely a child's constant companion until they outgrow their robot plush playmates.
re: The GoBots, I remember them, and I have to say that I do not remember them fondly. It was a class thing really, if your parents had money, you had transformers and GI Joe, and if your parents were poor you had GoBots and army men. Growing up, I loathed GoBot toys, for their simplistic transforming and non-articulation, while Transformers were awesome. Thus Wreck-Gar, Optimus Prime, and the others regularly beat the everloving hell out of the GoBots whose names I can't even recall. When the much cheaper and lower quality G2 toys came out, many of the Transformers fell into the hell reserved for the GoBots, but at that time I really wasn't bothered too much by it because I had discovered the female of the human species, puberty, and the long march to finding a vehicle, a job, and a girlfriend.
re: InHumanoids - excellent cosmic horror fodder, a radioactive lava fiend entombed in the Mohorovicic Discontinuity, and other monsters trapped in special prisons, an evil megacorp releasing them for power and profit, good stuff. I didn't recall anything from it, so I don't think I saw it growing up.
" The court wizards of Angolterre have been working for several generations to protect the dynasty. They see to it that the new monarch's names acronymically refer to a rune of protection. Once completed, the rune will make the dynasty almost invulnerable in battle, wise in counsel, etc. Unfortunately the next name, the only one that starts with the right letter, happens to have belonged to the worst monarch in living memory. Not much chance of getting the current ruler to name his child that, or for the people to put up with it if he did! What's a court wizard to do? The magic requires that the plot be kept secret of course..."
" Custom among pirates to yearly vote for their leader. If a majority believed the leader was doing poorly they could hold another vote. Democratic except in times of battle and danger at sea. Could bleed that over to some 'honorable' bandits."
" Could be used for killing a certain animal...a prized animal. The bones must be carefully buried or disposed of lest a sorcerer get a hold of it. With the bones of the dead creature the sorcerer can kill the hunter."