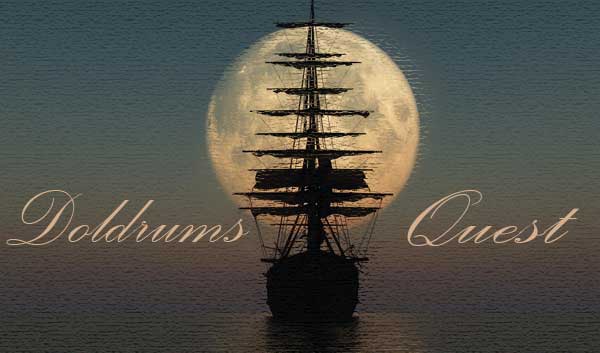 | | |
| --- | --- |
| Required Category | none |
| Required Tag | none |
| Status | Legacy |
| XP Bonus - Active | 20xp |
| XP Bonus - Legacy | 20xp |
| XP Bonus - First | 127xp |
| XP Bonus - Second | 100xp |
Quest - Summer Doldrums
This time of year often brings the summer doldrums to the Citadel. A time of slow updates and intermittent submissions. We may have passed the worst but until the summer ends, the weather changes and school starts again we may not have the action we sometimes have.
Because of that, we are holding the Doldrum Quest. I wanted it to be pretty open to most anything so we will attach it to the Guild quests again to allow people to branch out how they want. This also adds some incentive to join and progress in the Guilds. So go join a Guild now and if your submission goes towards your Guild accomplishments, it can go towards this quest as well.
Get us clear of the Summer Doldrums by joining the quest!
---
Official Submissions 13
Name
Title
Type
XP
caesar193
The Prophet John
by: caesar193


The Prophet John's life and, indeed, death was a mystery. Some say that the gods placed him on this earth for his purpose without a past, and others, a rare few, claim that he was a god himself.

NPCs
Mythic/ Historical
Religious
160
caesar193
The Shield of St. John
by: caesar193


With many legends and myths attributed to it, the Shield of St. John was wielded by the Prophet and bears the curse of fame for bearing holy magic. However, the only benefit the Shield could bestow upon the wielder is psychological.

Items
Armor
Non-Magical
160
MysticMoon
Ahkti: The Great Ancestor
by: MysticMoon


The birth and life of a god through the long ages.

Organizations
Religious
Trans World
165
MysticMoon
Fena, the Demon Goddess
by: MysticMoon


A demon unleashed... to make the world a better place.

NPCs
Mythic/ Historical
Religious
145
Scrasamax
The Rosomakha
by: Scrasamax


Those of the bare chin, the clan of the wolverine, they who walked away from the mountain.

Organizations
Agricultural
Area
150
caesar193
Jacob Latris
by: caesar193


Jacob Latris was a Taurian immigrant to Obstaria. Now he is a man who has severed his connections to sanity long ago, and is searching for something that probably doesn't exist.

NPCs
Scenario Based
Mystical
145
MysticMoon
Key, Quill, and Seal
by: MysticMoon


The three sacred relics of Ahkti.

Items
Other
Magical
145
Chaosmark
Lover's Downfall
by: Chaosmark


You find a dusty violin on a stand in the next room. Through the grime of the years, you can tell that it is of excellent make. Perhaps someone can put it to good use? An instrument is meant to be played, after all...

Items
Art and Music
Magical
225
Longspeak
She Who Dreams
by: Longspeak


Aging Queen Seeking Her Successor

NPCs
Major
Political
162
caesar193
Congeria
by: caesar193


In the place where Atheus lies, there are three separate planes, three realms for the intrepid to explore. One of these is Congeria, land of the demons. The home of darkness, the mount of Chaos, Evil's Playpen, all of these are names drawn up by the Atheian peoples.

As is the norm for cases such as these, they could not be further from the truth.

Locations
World
Any
175
Longspeak
Seven Forms Ascendant Hunter 1.0
by: Longspeak


Honor is in the Eye of the Beholder

NPCs
Major
Combative
165
Scrasamax
Stout Lagerale
by: Scrasamax


Hailing from a long line of brewers, Stout has given up the life of the beer-maker for the life of the Adventurer-Upon-Return

NPCs
Minor
Combative
145
Chaosmark
Reliquary of the Rotting Legion
by: Chaosmark


An ornate reliquary box, covered in fine metalwork that twists the eye and causes headaches.

Items
Wand/Staff/ Arcane
Villanous
195
Quest Submissions 5
Name
Title
Type
XP
Mourngrymn
Dark Mantle of D'Geen
by: Mourngrymn


The sound was most troublesome. Long have I been prisoner to Kormack and his evil designs, and the torturous sounds my heart has been cursed to endure has left me cold inside. I endure and ignore. Cold to the pain and the suffering of poor souls around me. Their Fate forsworn as soon as they enter His lair. But this, this atrocity has pierced my now icebound heart and cracked deep into my very soul. The children... The mewling babes that know nothing of their future, nothing of the joys of life. Innocent of horrors of the world and the dread future it holds. How short that future is. I can not get the sound of the mewling infants from my mind, it is seared into memory as a brand on an animals flank forever to remain. Some have even laughed right up till the end and nothing is more damaging to ones sanity than a broken childs laugh.

Master Blacksmith Heaf Astes

Items
Clothes
Magical
175xp
Shadoweagle
The Flight of Retribution
by: Shadoweagle


UAC Scientists have discovered a strange artifact on the surface of Phobos. They wish to transport it to an 'off-the-radar' base above Saturn's moon, Titan, but fear that space pirates may have gained intel on the artifact. Additional protection is needed; this is where you come in!

A Cosmic Era, Event Horizon/Doom-influenced Plot, for the optional Occult Brotherhood quest.

Plots
Hired
Single-Storyline
185xp
Shadoweagle
Hell Knight: The Tragedy of Celsia Rimeheart.
by: Shadoweagle


Sometimes what begins as a Fairy Tale can end in misery. The tale of Celsia Frostblossom is testament to this.

NPCs
Major
Combative
170xp
Gossamer
Dwarven Calendar
by: Gossamer


How does a culture measure time underground, without any sun? The dwarves have got it covered.

Systems
Societal/ Cultural
Specific
224xp
Shadoweagle
Demonic Pipe Organ
by: Shadoweagle


Mora stepped up to the wicked-looking pipe-organ; the carved demonic head which it was made from leered silently at him. Sweating with anxiety, Mora looked back to his friends before swallowing hard and shakily bringing his fingers to the ivory.

Mora pressed the keys down into several minor chords, and a thunderous peal of music echoed, sounding mockingly similar to a church. Suddenly, the eyes of the carved head lit up with fire, and with a *WHOOSH* a pillar of flames burst into life around Mora. The man's screams were cut short after just a second and the fire disappeared just as quickly. Mora was gone.

After a moment of shocked silence, Mora's friends cheered excitedly.

Dungeons
Underground
Puzzles
300xp