Tools of madness
Created by the god of madness, one must be at least a little insane to be able to use them. These tools cause much confusion to those that see them in action and are guaranteed to cause misunderstandings.
Blade of healing: This claymore of warped design looks quite deadly with apparently razor sharp edges. But in the hands of someone mad it will heal wherever it would cut. Great wounds will be magically healed by swinging it. If done fast enough even a head/limb may be reattached. But only in the hands of a madman, in anybody else it's just a sharp claymore. There are tails of 'healers' appearing and running around after a battle wildly flinging the sword on the fallen. These poor, misunderstood, helpful souls don't usually live long enough to use their own weapon on themselves.
Sledgehammer of fine repair: The gnome upon inspecting the broken watch picks up a sledgehammer and promptly brings it down upon the fine machinery. Not only does it not hurt the delicate gears it actually repairs them. But the sledgehammer only works for delicate repairs; a wall would get the opposite treatment.
Fungi/rust of building repair: This fungus heals the wooden structure and this rust regenerates the metals in large buildings. The effects work over night and anyone who knows about buildings will be convinced that these are the varieties that actually hurt the buildings by corroding them. Good luck convincing the chief architect why you are rubbing that slime on his building.
Scissors of mending: Nicely mends thorn or cut things with a reverse scissor cutting motion. There remains no sign that anything ever happened.
Torch of de-incineration: Keeping the torch pressed to ashes it starts to regenerate the material that was once burned. Dropping it on a campfire will generate firewood, stirring cooked food will make it raw again and leaving it next to an urn will make you have to explain the corpse...
Cristal ball of never going to happen: This tool of telling the future is very accurate. It will tell you an event close to the future you are interested in that will not happen under any circumstance. A group planning city wide arson will not find out about their plan being a success but might see a little orphanage intact. There may be hundreds of reasons why this might happen this way, the group failing in their task, wind blowing away, rain, being protected by a group of adventurers, home of a demon etc. But try as they might the group cannot change this fixed event in the future.
?
Hall of Honour (1
voters
/ 1
votes
)
Not Registered Yet? No problem.
Do you want Strolenati super powers? Registering. That's how you get super powers! These are just a couple powers you receive with more to come as you participate.
Upvote and give XP to encourage useful comments.
Work on submissions in private or flag them for assistance.
Earn XP and gain levels that give you more site abilities (super powers).
You should register. All your friends are doing it!
?

Responses (3)-3

Very funny. It needs the silly tag.

I second Cheka, add the Silly freetext. Some good opposite effects.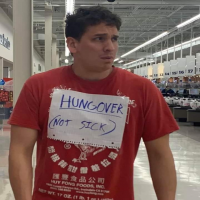 Madness!!
Humorous actually. And in some cases powerful. All kinds of fun scenarios spring to mind. Plus I simply like the idea of magic items for the insane. New niche!!
" An old, misanthropic and paranoid man feels his time is coming. There are sons to leave his fortune to, but they are not worth it, not a dime do they deserve! And he doesn't really trust anyone else. And so he has made a decision: as a part of his last will, his henchmen are instructed to burn and destroy all his holdings, buildings as harvest. The lands shall be auctioned off, the proceeds used to pay the servants. Nothing shall stay behind. Nothing. Depending on the status of the grumpy old man, this weird occurrence may be only a family drama, or it may end up bringing an entire region into chaos. Or the son(s) have found what should happen, and want to prevent it before their sick father dies."
" Perhaps the product of another universe or time, this vessel appears as an early Tall ship, but is made of iron from keel to spar. The sails are a battered canvas but are nearly indestructible, but in truth do little to move the ship - the ship is able to move even with no winds. The ship is powered by life force, requiring regular sacrifices to 'charge'. The victims are cast in front of the vessel as it moves, it's razor sharp bow bisecting them. The ship may initially be missing key components and the ritual to power it would also require research by would-be users. The ship has no built in weapons aside from the bow, which can easily cut even large wooden ships in twain."
" Mages/ wizards and such use cards (playing cards or tarot cards) as training tools. The patterns created by certain layouts of cards are mnemonic devices to teach key elemental associations and paths. With such interesting names as the Tree of Life, Phoenix's tail, Rythm of Heart, and Balance of the sphere, there pattern represent the matrices used by magic users to focus and present power. Spell processes can be represented by a sequence of cards. So mages will often be seen handing around hands of cards. Wizards will have a deck of cards with them. Since cards were used to train wizards in legerdemain, Since they have cards with them, they frequently know how to use them. Guild magic users often have a knack for fancy shuffles, palming cards, and a variety of card tricks and games."