Story: Oremor was a wild alchemist and wizard. Alone in his tower in the forest, driven by his paranoia and obsession with eternal life, he spent most of his existence experimenting on life, death, and illusionism.
When news of his disappearance spread around, as the dark tower began to crumble, a few adventurers explored its abandoned laboratories, libraries and dungeons, and found many a bizarre item and a few tomes of knowledge: Oremor's diaries on his experiments and discoveries, one of the most useful and less controversial being the Life Veil potion.
Ingredients for one person: a giant bat's brain, a cup of chrysanthemum essence, a spoonful of dried garlic, a coffin's nail.
The brewing: very simple! Mix all the ingredients in a wooden bottle and bury it for one night into a graveyard.
Effects: the imbiber's aura of life will change color, and most undead creatures will not percieve him or her as a living, but as a simple fellow undead creature.
Those with still working eyes (think of ghouls and other corpse eaters) might need some additional cheating (a zombie make-up, for example) but the potion is guaranteed to fool skeletons, wraiths and the like. Unfortunately, no one has yet had a chance to try the potion's effect with a vampire.
As soon as the sun's rays touch the imbiber's skin all effects vanish, and the imbiber is left with a strong headache and nausea. But, after all, the sun never shines into those secret, wight infested, treasure filled sepulchers...
Possible Plots:
Behind creepy enemy lines!
The PCs have one night to infiltrate the enormous undead army that is approaching the borders of the kingdom, and discover and sabotage all they can!
Oremor's trick
Adventurers who used the potion during some 'grand theft pyramid' adventure, report of strange nightmares of a lone, gloomy tower in a dark forest, with the feeling of something invisible, lurking in the shadows, creeping, watching, waiting.
Is the ghost of Oremor still inside the tower? Is it really a ghost at all? What other unpredicted effects do his potions actually have? Did he foresee the success of his potion and tried to take some sort of advantage out of it?
Not Registered Yet? No problem.
Do you want Strolenati super powers? Registering. That's how you get super powers! These are just a couple powers you receive with more to come as you participate.
Upvote and give XP to encourage useful comments.
Work on submissions in private or flag them for assistance.
Earn XP and gain levels that give you more site abilities (super powers).
You should register. All your friends are doing it!
?

Responses (6)

Might be interesting to wander amongst the undead for a bit, see how the other side lives. Fun idea.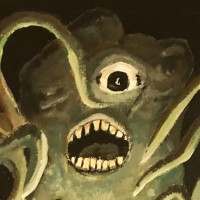 I like it as well. Could imagine a sage or wizard doing just that - mascarading as undead - to do research.
I'm sure there is a really cool plot there...

One in the series of items making you undead, at least for a while, I like it. You can imagine nasty little side effects, like making the user easier to possess by hostile spirits, but the greater question of their creator's fate and designs make its use a little tricky.
Good potion!

I like it.
'I drank some of this stuff, felt like crap all night. Now, come morning, I have the oddest craving for brains.'

A way to study the undead safely. Do higher undead have thoughts and feelings,do you think?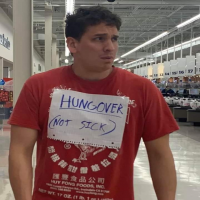 Fun potion!
" 1)Comfy Boots> does not leak and keeps feet at a balmy 72 degrees, does not function if you put anything other than feet in it. 2)Cloak of Stability> wind hitting you is considered 35 MPH less. 3) Belt Pouch of Hiding> any single item of up to 50LBs my be held weightless in it. object can be on width but must be a single piece"
" For those familiar with cantrips, you know they are minor acts of magic that have hardly any noticable effect on the world. For example a cantrip to make your food taste better won't heal you any more, or be any more nourishing, just won't make it so hard to get it down. A light cantrip certainly won't be able to blind or even distract anybody, but you might be able flash it to signal someone looking at the right spot. What if children's nusery ryhmes were a form of cantrip? Like the 'Rain, Rain, go away, come again another day.' One child singing it wouldn't do more than spare her house a couple raindrops, but what if the whole village got together and was chanting in unison? Each one doing just a bit might actually be able to divert a whole storm..."
" A man is arrested for mass murder and found to be insane. Piles of corpses were found on his property, neatly stacked torsos with the skin peeled off and the limbs removed. The man readily admits the work is his, though he claims he was only chopping down trees, removing their branches, debarking them, and then stacking them to season. The man may have swung the axe but it was a Druid who caused the delusion. This Druid is still on the loose and likely to repeat the crime. In time he may get more creative in his 'punishments.'"