Divine One Chrysani
'What a pretty place momma.' 'Yes it was made by the Divine One Chrysani as she died.'
Commoners in the Goddess Forest

Chrysani is actually dead. She is the first and only one of two Divine Ones to have died. Her death is an event that would later and forever be known as the Godfall.
When the world was made Chrysani created the forests, plains, jungles, and all plant life. She is said to be the one who taught humans how to farm and live off the land. It is also said that before her death the power over the sun was her's, but afterwards Kolou took that power.
In life she was tall and lithe. Her eyes changed with the color of the leaves and her hair was brown. She glew green and had an aura of calm. Anywhere she went people would instantly become calm and more cheerful. She was always calm and kind. Her favorite places were gardens and farms. She disliked people who abused nature, such as cutting down more tree than necessary, but did not hate them and tried to help them as Kolou does.
After around 500 years of mankind's existence she found a man who loved plants more than any she had seen. She disguised herself as a human and began to spend a lot of time with him. Eventually she fell in love with him and eventually the two wed. The other eight Divine Ones knew, but no humans ever learned that a man known as Jaron had a Divine One for a wife and neither did he. Each decade she stayed on the Earth her power waned. After 50 years she became mortal and her only power left was that she was great at gardening and tending crops. Not long after that she died of old age and her corpse radiated waves of green energy.
For 50 miles, in the area where she died, there mystical forest that cannot be cut down and is ever regenerating. Food is always plentiful there and it is always calm. People that enter there find that they lose any and all desire to fight. The area is known as the Goddess Forest and is a sacred place. People often go there to escape life in the surrealness of the forest.
After the Godfall Hizeel went down to Earth and told humans the truth. He also told them that the Divine Ones would no longer visit for prolonged periods of time but they would always watch over them. He gave the order as leader that the other Divine Ones were not to spend any longer than 5 years on Earth. He also stated that they should be careful with their power while on Earth as Chrysani used her powers often.
Not Registered Yet? No problem.
Do you want Strolenati super powers? Registering. That's how you get super powers! These are just a couple powers you receive with more to come as you participate.
Upvote and give XP to encourage useful comments.
Work on submissions in private or flag them for assistance.
Earn XP and gain levels that give you more site abilities (super powers).
You should register. All your friends are doing it!
?

Responses (4)-4

I like the idea that the longer amount of time a divine one/god spends on the mortal plane their power is weakened. Would the inverse be true, if a mortal were to spend long enough in the divine realm would they increase in power until they were divine ones themselves?
---

Hmm. I actually hadn't thought of that inverse idea. That's quite intersting. Though a mortal would first have to find some way to get to the Gods' plane.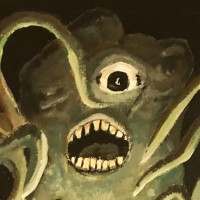 An interesting location. One could theorize that Gods outside of the heavens no longer derive power from the faith of their worshippers, causing them to fade.
" A common mistake when writing adventures set in deserts is to assume that the climate is too ferociously hot to wear armor. Historically, most battles in deserts involved troops dressed in protective armor. Although they would have been miserable during the hottest part of the day or the hottest part of the year, desert weather isn't intolerably hot 24/7."
" You find a patch of edible funghi. They taste well and all, no ill effects. UNLESS you consume some beverage, even 3 (three) days after eating it. Then you become really sick with pains, vomiting, all the fancy stuff. As a gift or good meal, it could be a cruel joke or to make sure the heroes spend their time focused on the mission. And the fine soup you had in the inn yesterday could have some in. (Inspired through a real-world fungus. Was really used to cure alcoholism.)"
" The massive blade known as Consequences carries several potent enchantments of battle, but also has a frustrating quirk: Its wielder finds himself unable to put it down until he enters the presence of a magistrate or other authority. Even then, it instantly returns to his hands if he has committed murder and fails to confess. Unless he somehow resists the blade's magic, the weilder's hands then run with fresh blood; the judgmental blade fights his every motion until he confesses his crimes."