Base Class

The Arachnomancer is based off of the Druid standard class, and as such shares the common basic skills, traits, and abilities of a traditional Druid, including harmony with Nature and with animals.

Weapon and Armor Proficiency

Arachnomancers are not known for their combat prowess, and are only afforded access to light armor, and light weapons. Popular choices include knives and daggers, staves, and basic archery. The Arachnomancer is not a melee fighter.

Arachnomancer Innate Magic

Wild Shape - the Arachnomancer gains the ability to become a human sized spider, which is in an of itself terrifying and can cause fright and feinting among those not prepared to come face to face with a 150 lb Wolf Spider or 135 lb Orb Weaver spider. The spider form remains the same from casting to casting, and the higher level the Arachnomancer is, the more capable their spider form becomes. A spider-mage can adopt a new form, or can have multiple spider forms, but this is at the cost of power. An Arachnomancer who can become three different Dire Spider Species might have greater range of spider form, but the Arachnomancer with three levels invested in Wild Shape will have a very potent Spider form.

Venom Immunity - basic ability

Form of the Swarm - the Arachnomancer can cause their body to break down into a mass of normal sized spiders equal to their weight, and become a swarm of biters. The spiders are the normal versions of their Wild Shape, and are appropriately capable. This allows them to escape harm, avoid serious injury, scare the hell out of people, infiltrate secure areas, vanish without a trace, or actually kill a very large number of people if their Wild Shape Form is particularly dangerous.

Titan Form - the Arachnomancer can become a Large Spider, reaching the size and general dimensions of a Horse, with similar stats for strength. This easily causes terror in those who see the Arachnomancer.

Spider Companion

The Arachnomancer can gain, as a familiar, a Spider Companion. This is not a mundane spider, but is a Spider Spirit that will accompany the Arachnomancer in their travels. It appears as a spider of the arachnomancer's chosen species, but the size of a cat. It can communicate telepathically with the spider-mage, and can grant them the ability to cast magic spells.

Summon Spiders - the spell levels as the normal Summon Monster spell but only summons spiders, starting with spiders the size of dogs. These spiders are large, aggressive, and do not automatically match the summoner's chosen spider species.

Summon the Great Spider - the summoner calls forth an avatar of the Spider Spirit, which manifests as a conglomeration of species, radiates terror and fear, and is highly dangerous. It has the abilities of all spiders, and is wise and patient.

Curse of Spiders - as per the movie The Kingdom of the Spider, this spell causes a location to become overrun with spiders. These spiders will devour any prey they can, and will work together to cocoon and consume even livestock prey.

Summon the Spider-Man - The Spide-Man is a boogeyman, a creature that is only vaguely shaped like a humanoid, but it is composed of thousands of spiders, of all different sizes, that are it's flesh. It can dissolve into a swarm and reform elsewhere. The Spider Man is used as a spy, messenger, servant, and assassin, as needed.

Friend of Foe?

Arachnomancers tend to be of either a lawful or neutral alignment. They lack the empathy to be Good or the contempt to be Evil, and few are even remotely chaotic. Those that do gravitate towards evil are builders, master spies, keepers of secrets, and will infest their home location to create 'Mirkwoods', regions overrun with spiders and shadow. Those that lean towards good are patient and calculating, assassins to hunt out evil and chaos to consume it.

?
Hall of Honour (1
voters
/ 1
votes
)
?
Scrasamax's Awards and Badges
Not Registered Yet? No problem.
Do you want Strolenati super powers? Registering. That's how you get super powers! These are just a couple powers you receive with more to come as you participate.
Upvote and give XP to encourage useful comments.
Work on submissions in private or flag them for assistance.
Earn XP and gain levels that give you more site abilities (super powers).
You should register. All your friends are doing it!
?

Responses (2)

The web of a spider that large would be very strong and sticky.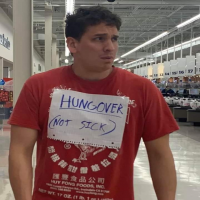 Just a fun one. Nothing specifically jumps out at you (I'll show myself out :p) as you read, but a good solid write-up of a sub-class! Trying to get back to some fantasy writing and have some were-spider ideas circulating in my head currently, so this helps!!
" The Akhal-Teke is a real horse breed that develops a metallic golden coat. A more fantastic version could have a coat the color of pure gold, or silver making the horse appear to be made of the precious metal."
" Castoria was once a thriving and prosperous nation, a rich trade center for the surrounding lands. This all changed when, on one fateful night nearly a century ago, the Mist of Eternity rolled in and surrounded the land, obscuring more of the outside world as days and nights passed. By the time the Mist blocked out the sun, a new light shone during what was assumed to be daytime: The Starpoint Spire, a mysterious place atop Castoria's highest peak in the northern-central region. Some say that there is some sort of building atop the mountain shining the dim 'sunlight' onto the land, but it is only ever too bright or too dark to fully make out any structure, not to mention the mountain's immense height. Not a month after the Spire's light lit up, the stars fell. Flaming rocks and debris from far-flung edges of space plummeted downward onto the eastern region of Castoria. Once the shower subsided, a strange energy from within the fallen stars transformed the eastern lands in what are now known as The Voidwastes, a barren gray land littered with craters and strange alien creatures (these can vary, but I had Pathfinder's Akatas in mind). To the south, strange mechanism of eldritch origin are again at work after aeons of rest in the Ruins of Kchuthngnl, an ancient city of non-human creation that is estimated by scholars to be no less that five millennia old. To the west, the once peaceful and serene forest, now known as The Plagued Woods, has been experiencing corruptions of the wildlife and humanoids living there. Some humans have reported creatures that appear not unlike a halfling, except that they can open their mouths to massive proportions to swallow creatures the size of an ogre. When adventurers and citizens alike try to make an escape from Castoria, they are never seen again, and it is utterly unknown whether they found hopeful sanctuary or agonizing death withing the Mist's depths. What is unknown to all residents of Castoria is that all of these events occurred because of the actions of a secret but powerful cult loyal to the Elder Gods who call the space between the planes their abhorrent home. The cult still lives on, larger than ever, and their plan is for the alien horrors to incubate and thrive within the dome of mist that now envelops Castoria, so that when the Elder Gods return as the cult's prophecy foretells, they will have an army of blasphemous creation at their disposal that they will use to make war with and enslave the denizens of the Material Plane."
" The idea of using tattoos to contain magic powers is not a new one. The Ink gauntlet follows the basic premise of using rare and precious inks to inscribe spells into the skin of a mage or would be spell-imbued person. Some of these inked spells might be permanent, while others might fade after being used once, or a preset number of times."