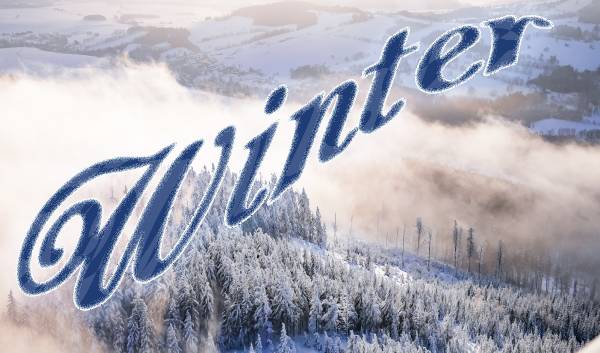 | | |
| --- | --- |
| Required Category | Items |
| Required Tag | none |
| Status | Legacy |
| XP Bonus - Active | 125xp |
| XP Bonus - Legacy | 50xp |
| XP Bonus - First | 0xp |
| XP Bonus - Second | 0xp |
Quest - Winter
Winter. The final frontier. For who truly knows, if spring will ever come.
This months quest revolves around the concept of winter, in all its hoary splendor. Cold, death, decay, and torpid hibernation. Snow, ice, and frost. These are the ubiquitous images of the long, bleak season.
We are looking for the finest examples of winter-themed submissions. The winners of this major quest, will become worthy recipients of frosty mugs and glasses, engraved with odes to victory, courtesy of Scrasamax! Good luck to all. Don your mittens!
---
Quest Winners
Name
Title
Type
XP
manfred
Winter Shroud
by: manfred


Hold through, little Selva, do not close your eyes. It is not sleep, that comes so lightly to you. Soon you will rest under the Shroud, and wake up when the spring comes.

Items
Other
Magical
280xp
Scrasamax
Stamagast
by: Scrasamax


Behold, the Harbinger of ill-tidings, the blizzard rider, the thief of winter, the Stamagast.

Lifeforms
Ethereal
Any
470xp
Official Submissions 16
Name
Title
Type
XP
Siren no Orakio
Winter's Tempest
by: Siren no Orakio


Forged of destruction, in the name of hatred, Winter's Tempest is a cold echo of its parent blades, yet still it bears the destruction of the frozen elements.

Items
Melee Weapons
Campaign Defining
300
Siren no Orakio
The Frozen Woman of the City
by: Siren no Orakio


Frozen to death by a penny pinching, cruel landlord, the Frozen Woman has found her vengeance against her killer, and now seeks to destroy those who might do unto others what was done unto her.

NPCs
Minor
Mystical
360
Cheka Man
Icicle Sword
by: Cheka Man


The Icicle Sword is a powerful weapon of cold, but those who use it's full powers almost allways pay with their lives.

Items
Melee Weapons
Magical
210
Kassil
The Glacier's Fist
by: Kassil


Carved to bring glory to the Patient One, the silent and frigid Abomination that holds dominion over the frozen wastes, the Glacier's Fist is heralded as a deadly weapon, but the true purpose of it is a much more subtle thing.

Items
Melee Weapons
Combat
300
Kassil
Soreen the Frostfell
by: Kassil


Once an outcast spirit of the cold, now the malevolent lord of a realm of winter unending...

NPCs
Major
Mystical
240
Siren no Orakio
Glacier's Sigh
by: Siren no Orakio


The delicate flower of the deepest Arctic, bearing the essence of ephemeral purity.

Lifeforms
Flora
Tundra/ Arctic
270
CaptainPenguin
The Shalgiel
by: CaptainPenguin


Known in these times as shalgiel, these beings were guardians created through ancient magic for purposes which are now forgotten.

Lifeforms
Constructed
Any
210
Kassil
Icevein Ring
by: Kassil


At first appearing to be glass, this ring of enchanted ice is a boon to those in wintery climes...

Items
Jewelry
Magical
255
Kassil
Iceman's Lantern
by: Kassil


A small silver lantern, at whose heart there burns a shard of ice.

Items
Home/ Personal
Magical
280
Kassil
Stormbringer's Pipes
by: Kassil


A set of pale white panpipes, etched with images of the winter storms...

Items
Art and Music
Cursed
265
Kassil
The Gloom
by: Kassil


Once merely a minor Realm of an ambitious Prince of the Nether, the Gloom has been conquered and now lies ruled by Winter's cruel grip.

Locations
TransWorld
Tundra/ Arctic
240
Pieh
Frosty's Silk Hat of Sentience
by: Pieh


Frosty the Snowman. Is a fairytale they say. He was made of snow. But the children know. How he came to life one day...

There must have been some magic. In that old silk hat they found. For when they placed it on his head. He began to dance around...

Items
Clothes
Magical
255
Drackler
Theorem
by: Drackler


The tears of a blinded god created it.

Items
Other
Magical
195
chilled
Diamond of Calcorn
by: chilled


"kara diamos ica" the wind stopped, and for a moment he was deaf to the world, and then his hearing returned.
as he looked around him and his bod began to warm agian after hours of finding a spot to shelter from the winter strom that was raging in the skies.

"IT WORKED!, im safe, now i only need to make my way to the academy"

Items
Materials
Magical
190
valadaar
At The Foot of the World
by: valadaar


At the foot of the World can be found both great treasure and danger! Adventure Awaits!

Plots
Travel
Mini-Campaign
405
Siren no Orakio
Snowborn of Nifelheim
by: Siren no Orakio


Adapted to the coldest of inhabitable worlds, the stocky Snowborn are the Starkin's frozen cousins, set to defend them from threats from outside, using their terrible world itself as a weapon.

Lifeforms
Intelligent Species
Tundra/ Arctic
190
Quest Submissions 2
Name
Title
Type
XP
Scrasamax
Candenheim
by: Scrasamax


The hyperborean realm of the Eternal Flame

Locations
City
Tundra/ Arctic
415xp
MysticMoon
Winter's Gem
by: MysticMoon


Bluest of sapphires; the ice-cold jewel. From its hoary breath flows the bitter winter winds. The Lady Karina sits there for all eternity, looking deep into the eyes of her lover.

Items
Jewelry
Sentient
535xp