The mountainous kingdom of Zachuu was one of the oddest, and most spectacular, of the kingdoms I have had the fortune to travel. It also perhaps, may have been the most dangerous.
The mountains of this land may have once held natural beauty, but that is long since past. Here, chisels held by generation upon generation of workers haved carved them into the likenesses of their many rulers. As one King, Emperor, Great Priest or the like came into power, they sought to hide and remove the likenesses of their predecessors, guaranteeing lasting employment for an entire caste of their society.
At first it indeed seemed to be madness that such energy be devoted to such an activity, and be sustained. It was remarkable that any society could manage such great works without starving themselves.
It was through careful probing and questioning we managed to determine both why and how the Zachuu justify such works, and it was not sheer vanity. Thier craftsmen had discovered that through the contruction of these monuments, they could impart magical power onto those depicted in the structures. The greater and more spectacular the monument, the greater the power.
Stroyomancy
Increased Power: Statues of superhuman size. Each multiple of normal size would cause a 'level' bonus to the subject.
Eg. A properly constructed statue of double the ruler's height would produce a +1 increase in level.
The aspect of the statue can improve different characteristics. A figure bearing books or other scholarly accouterments would improve the knowledge of its subject, while horseback would provide a bonus to riding skill, etc.
Level is used here due to how common this mechanic is.
---
The keep of Acid Falls
Near to Mount Rydar, an active volcano, lakes filled by glacier meltwater have become deadly corrosive. A large river is sourced from these lakes and cascades over a cliff, leaving a large stone island. Built on the island is a small keep, protected by resistent stone and bronze sheeting.
An alchemist and devil-worshipper abides here.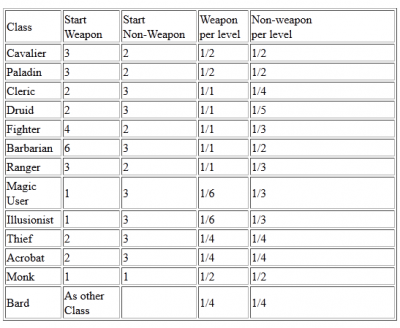 Additional Ideas
(0)
Please
register
to add an idea. It only takes a moment.