First and Night-Crowned Wolf
In the insanely complicated politics of the Underworld, the Ghostlords are the highest beings below the Death Gods. But First and Night-Crowned Wolf, Ghostlord of Blood and Fury, seeks to make himself the one and only Ghostlord, and grind the Underworld beneath his iron heel.
Special Equipment:

Enchanted Battle-Axe 'The Axe of Thousands'

Appearance:

First and Night-Crowned Wolf\\\'s appearance is much unchanged from the time of his death, six-thousand years ago. His physical form has not been seen in millenia, but it is still in prime shape, incredibly muscular, powerful in every way. However, it is permanently incased in a massive, demonic armor suit forged from the souls of five-hundred dead warriors and a demon, carved with gothic images and shaped with horns and thorns and many ill-formed extrusions. The Ghostlord stands eight feet tall, with arms and legs larger around then most humans\\\' heads. Incased within his armor, he is fearsome to look upon. A cloak of chains, each the fetter of ghosts that serve as his personal slaves, hangs from the spined shoulders of his armor. The helm of his steel shell is shaped like the face of a awful wolf-demon, and allows his eyes of green flame to shine through. The snoutish face-guard, when raised shows only these eyes and some sort of monstrous visage that drives those who behold it insane.
First and Night-Crowned Wolf is filled with rage, rage at the Death Gods, rage at the ghosts which surround him, rage at the Underworld itself, rage at the living, and, most violently, rage at his own death. His ghost-slaves are much abused, and the spectres who gather at his black court risk annihalation every day of their afterlives. The Ghostlord is often either brooding, sulking, and dark, or violent, vicious, and bloodthirsty. He takes glee at killing, but not even this homicidal humor can stop his anger. Only when he is with his lover, Golden Tears Mistress, is he at peace, but even at these times, he is a thing of violence. Golden Tears Mistress has the scars and bruises to prove it.

Background:

All mortal beings must eventually depart for the Underworld, the Grey Land of the Dead in which ghosts and spectres live out their afterlives into eternity, or hear the call of Oblivion and fade away. But some mortals do not understand the cycle of death. They hate and fear it, seek all ways to circumvent it, to live on into forever. Such a one was First and Night-Crowned Wolf. A lord among the people of an ancient culture of sun worshippers, he lived a life of hedonistic, decadent luxury, taking whatever pleasures he chose. He often battled the barbarians on the fringes of the empire of his people, and became their greatest general, seemingly unstoppable in any endeavor. He was lusty in battle, and lusty in the bedroom, and whisper told that he enjoyed it rough, like a battle of the sexes. Gradually, these rumors developed into darker gossip, tales of depraved sexual rituals, shadowy lovers and associates, and even trafficking with the hellish powers of the Inferno, and bargains with the umbral intelligences of the Underworld. Indeed, there was something vile about the man, and, lo and behold, he never seemed to age. As his former lovers, friends, and rulers passed away, he stayed as strong and virulent as ever. He became a thing of fear, the demon-hero of the sun worshippers to be released upon their enemies in the times of war. But, with the twilight of their empire, and the crumbling of Wolf\\\'s otherworldly bargains, the bellicose bloodthirster could no longer stay as he was. As the last emperor of the sun worshippers died away, so did First and Night-Crowned Wolf. The Underworld was ready for him when he came.
As he had once been a great noble in the Living Lands, First and Night-Crowned Wolf took the same station among the spectres. He rose quickly through the maddeningly complicated politics of the Underworld, and soon, he stood perched before the edge of Oblivion, looking down upon the massive, dusty porticos of the tombs of the Death Gods. First and Night-Crowned Wolf sold his true name to those gods, and with it, the last spark of goodness in his soul. He became a Ghostlord, a master among spectres, tantalisingly closer to true life than any other one among the dead, but cursed only to shadowy unlife instead. The Ghostlords are a strange and vile group, and the depraved First and Night-Crowned Wolf fit like he had been born to it.
The Ghostlord now plans the domination of all of the Underworld, and, afterward, the Living Lands. He works dark and evil magics in his horrific corpse-fortresses and shadowy pleasure palaces, seeking more and more power. The Death Gods, in their mute tombs, ignore him as they are wont to do, laying forever just above Oblivion. First and Night-Crowned Wolf has already crushed a fellow Ghostlord, Baron of Ebony and Jade Hands, and has layed his sights upon another, Blackened Sun Mask. He lives a dark mirror of his living existence, but he still seeks to live once more, and to transcend life and death. This time, he believes, nothing will stand in his way, no rulers, no enemies, no gods. He will have his ultimate prize.

Roleplaying Notes:

-If the characters are actually seeing First and Night-Crowned Wolf, they almost certainly are great powers of, or possess massive influence in, the Underworld.
-He is very powerful, and has thousands of fortresses and palaces, each with thousands upon thousands of soldiers (Ghosts, of course) and his specially picked and trained death-knights.
-Keep in mind that when I say \'ghost\' or \'spectre\', I don\'t mean the Undead, I mean dead people in their afterlife.
?
Hall of Honour (1
voters
/ 1
votes
)
?
CaptainPenguin's Awards and Badges
Not Registered Yet? No problem.
Do you want Strolenati super powers? Registering. That's how you get super powers! These are just a couple powers you receive with more to come as you participate.
Upvote and give XP to encourage useful comments.
Work on submissions in private or flag them for assistance.
Earn XP and gain levels that give you more site abilities (super powers).
You should register. All your friends are doing it!
?

Responses (5)

I might...

What the hell is this thing with the slash marks?!

Bump!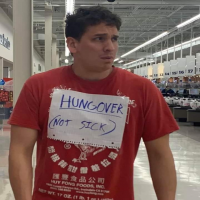 I've said it on other comments and I'll say it again. You make up the BEST names for people/places/things, and they make the submissions come alive

Not a spirit to summon lightly.
" The seafaring people of the Southern Islands value their ships greatly, as do other maritime nations. However, they take the beliefs about ships a bit further. A ship's name is very important, once it is named it shouldn't be renamed anymore, ever; most renamed ships seem to fail sooner or later. Ships do not tolerate parts from other ships, a single board from a wrong source can cost sailors their lives, so it is said. Most ships are identified as female, very few as male, though there is no tale of how their personality is identified; it has nothing to do with the name, for example. The Clarissa (a well-known male ship) is said to like good wine. So whenever sailors or passangers drink, they have to spill a glass for the ship, too. But that is only the most known example."
" Yupiorite Also called 'pale-yellow witch' by alchemists, this mineral is known to possess a peculiar attribute. When found, a Yupiorite will appear the palest yellow. Rather than crystalline in structure, Yupiorite occurs in weird, smooth, ovaline shapes, as if already carved by skilled hands to serve as ring or necklace ornaments. Yupiorite somehow detects and reacts to mood. When the wearer of the gem is content, calm, and happy, the stone will remain the palest yellow. As the person gets more excited, angry, or otherwise stimulated, the mineral will darken progressively to a dark corn-yellow in color. Why the gem reacts this way to sentient mood swings, is still debated by gemologists and alchemists alike. It is said that the Elven Halls of Vala-Aluduwy are resplendent with wall-sized mirrors of pure Yupiorite, showing plainly and ironically, the emotions of everyone present, despite the Elven love of restraint and stoicism. Aragdulose 'Cave-grass' or 'cave-pine' is a deep forest green in color, rare and often mistaken for other minerals, though otherwise mundane. Crystals form into tiny, ultra-thin, needle-like clusters by the hundreds of thousands, creating vast dark green bursts and structures, resembling evergreen conifers, if viewed by any sort of light. Despite its ephemeral shape, Aragdulose is only second to a diamond in hardness. Dwarves are said to keep these mineral 'trees' in their homes, putting them up during festive family holidays, leaving presents beneath them, for kin to open."
" You type the command into the console. 'Insufficient Guineapigs' the computer responds. Baffled, you retype the command. 'Insufficient Guineapigs' the computer replies again. You decide you should start smaller, with a simpler command. 'Insufficient Guineapigs' What does cycling the spaceship's airlock have to do with a now-extinct Peruvian rodent?"